Dr. Tamás Sterbenz, Vice rector for general affairs and Dr. Judit Kádár, Director of the International Relations Center, visited the University of New Mexico in October.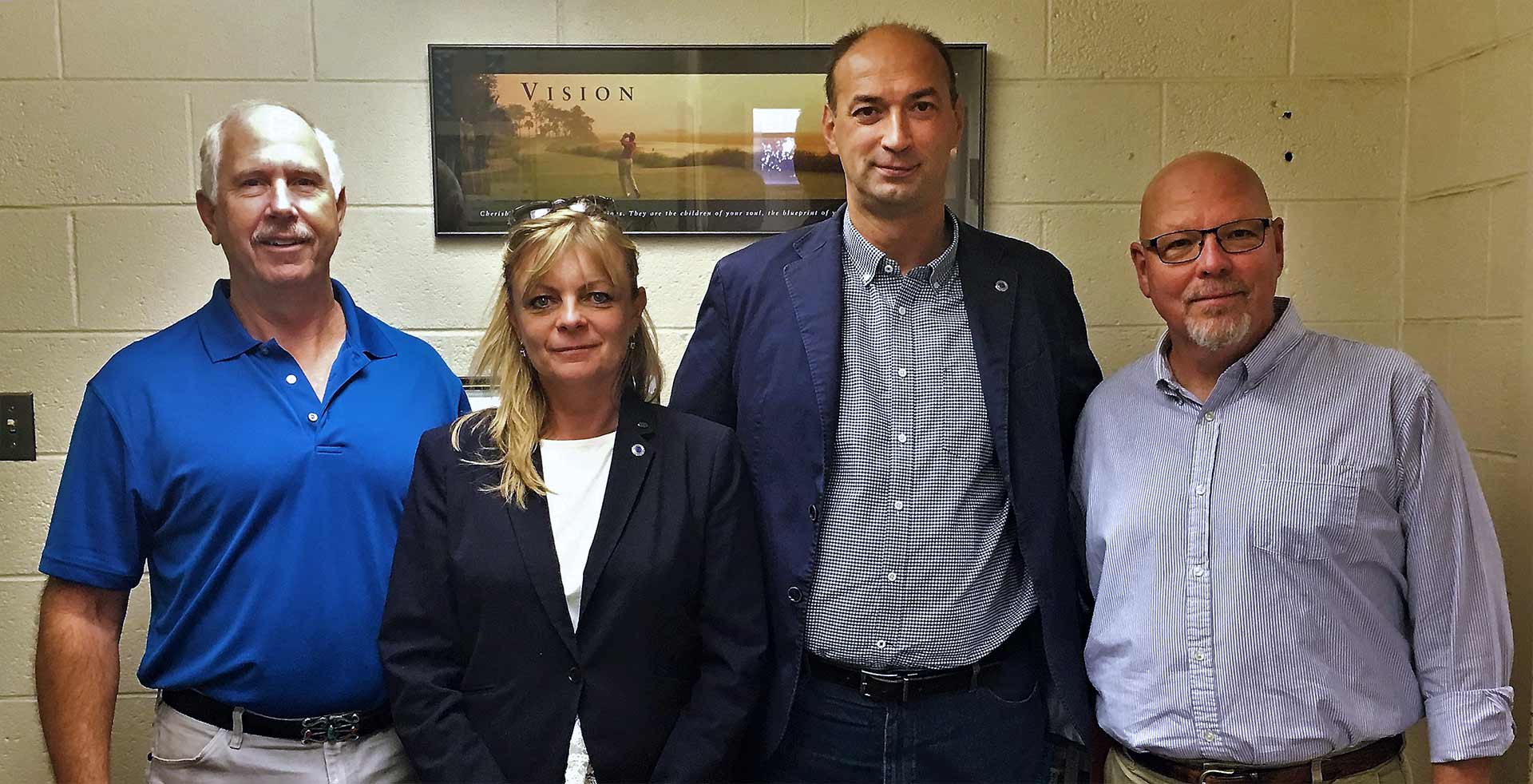 During their professional journey, they attended seven personal meetings, including representatives of the GEO (Global Education Office), Prof. Raul Gouvea, Director of the Anderson School of Business (Financial, International, Technology and Entrepreneurship--FITE), whose field of expertise is international management.
Our delegation had a sport professional meeting with the assistant coaches of the University Basketball Team (Bill Ferrara, Valerie King) at the Rudy Davalos Sports Center, who welcomed the representatives of the University of Physical Education at the training of their highly successful women's basketball team.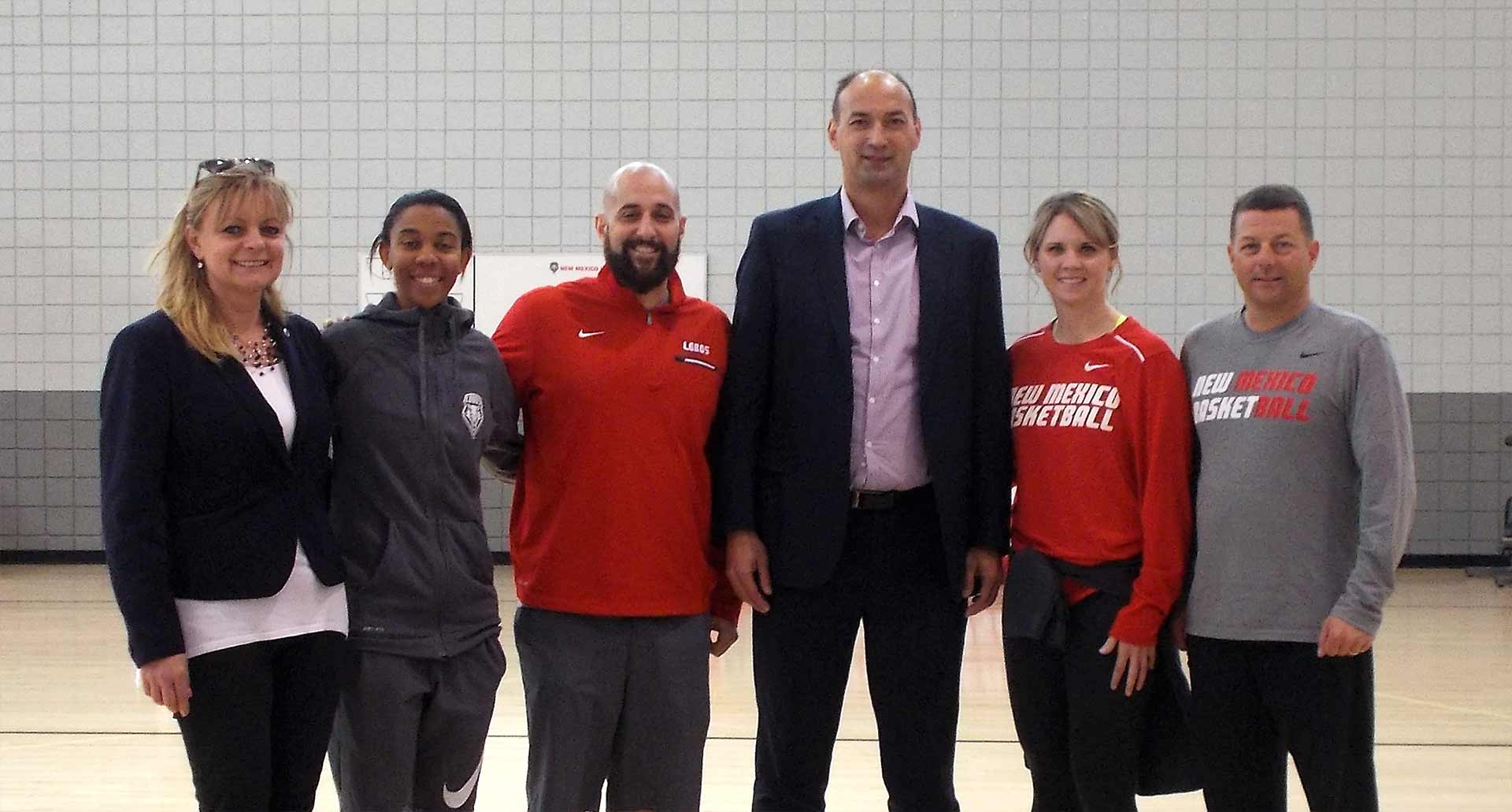 During the week, the UPE representatives were also able to meet with the head of the UNM Alumni Office, Maria Wolfe, and the Director of the Southwest Research Center, Professor Gabriel Melendez, who was a Fulbright scholar in Hungary.
At the end of the visit, the parties expressed their intention to cooperate, which was finalized in an agreement of collaboration with common goals and timing. This was signed by Dr. Tamás Sterbenz, Vice rector of the University of Physical Education.