University of Physical Education, 1123 Budapest, Alkotás St. 44. B3. building, 1. floor
Welcome to the webpage of the Research Center for Molecular Exercise Science!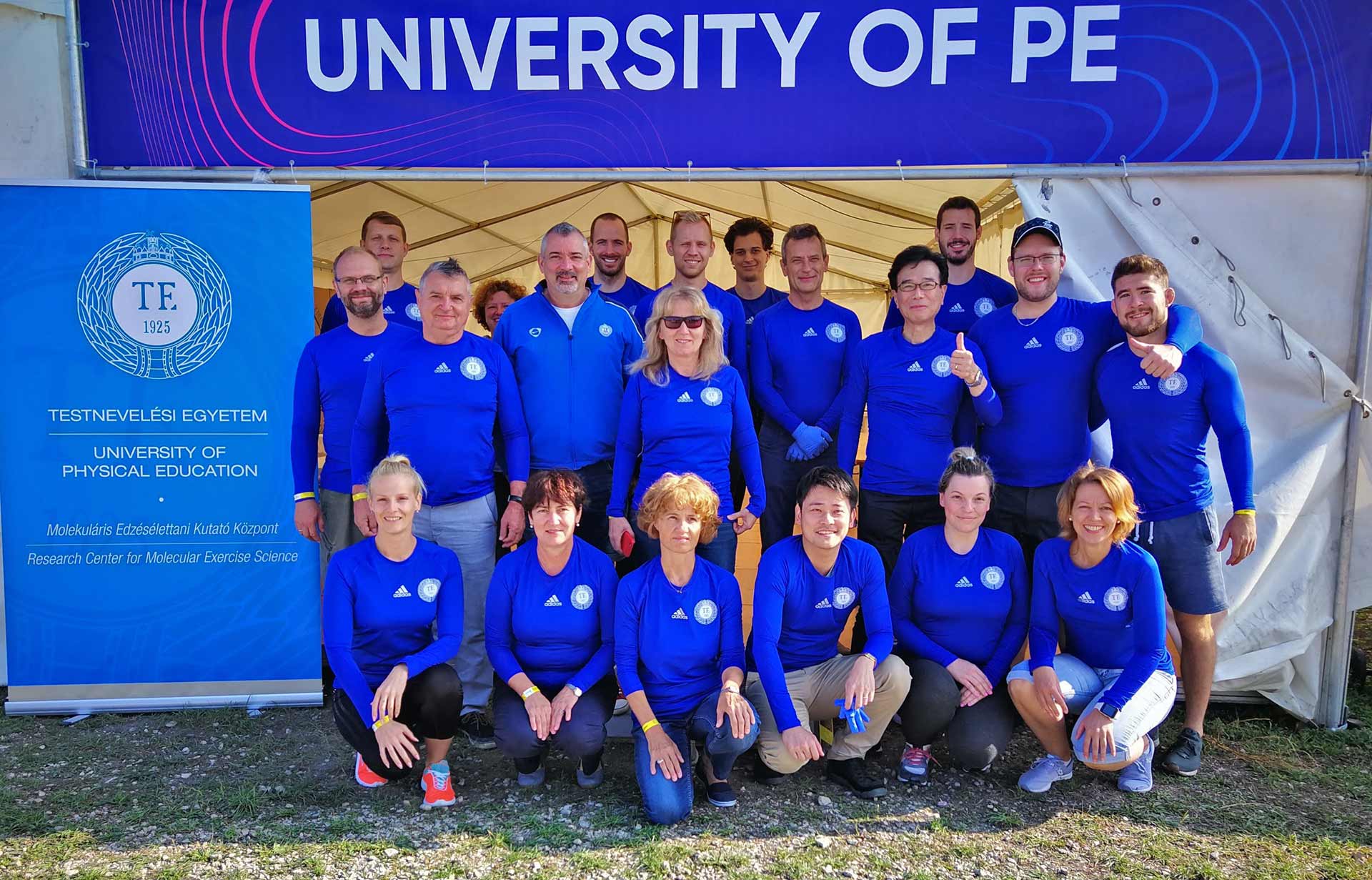 The main profile of the lab is to conduct basic research on regular physical activity and professional sport. A major focus is on how regular physical activity and diet can affect molecular pathways in different organ systems. We are also involved in studies of preventive as well as therapeutic treatments on animal models and human subjects.
We work together with numerous Hungarian and other eminent research group around the globe. It is important for us to provide evidence based, up to date information and scientific results for the new generation of sport professionals. Our philosophy is to actively develop sport science, pass on knowledge and open up new horizons for our students in the BsC, MSc or in the PhD programs.
Research topics
Ageing
Oxidative stress
Antioxidants
Physical activity
Physical fitness
Overtraining/ overreaching
Prevention, rehabilitation
Nutrition and metabolism
Nutrition physiology
Neurodegenerative diseases
Alzheimer's disease
'Drug vs. Non-drug 'therapy
Psychological effects of movement
Inflammation
Transcription factors
Immunology
Neurotrophins
Sirtuins
Nitric oxide and muscle hypertrophy
Training and epigenetics
Please contact our staff member under the contact menu with your questions!