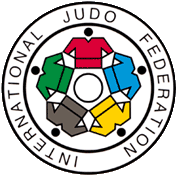 During the IJF Ordinary Congress in August 2013 in Rio de Janeiro, the President, Mr Marius Vizer announced the establishment of the IJF Academy. The purpose of the Academy is to provide coaching education in Judo sport assisting the National Judo Federations in the education and certification of their members. The Academy delivers three levels of certification:
Level 1 - Instructor
Level 2 - Coach
Level 3 - Pro Licence (first enrolment in due in 2018)
The Academy is partnered with the University of Physical Education, Hungary (TE), which is the largest, the most comprehensive and the oldest centre for education and training in sport and physical activity in Hungary with a 92 years of history. IJF and TE has signed partnership agreement in 2013, which was renewed in 2015.
The primary aim of the Academy's courses is to enhance the essential knowledge and skills in Judo and Academic related subjects. The courses are delivered in a "blended" system; during the 13-week long period the enrolled coaches take part in an online theoretical preparation parallel with the practical preparation for the assessment week(s), which are organized all over the World, in five continents.
More about this on the website of the IJF Academy >>>