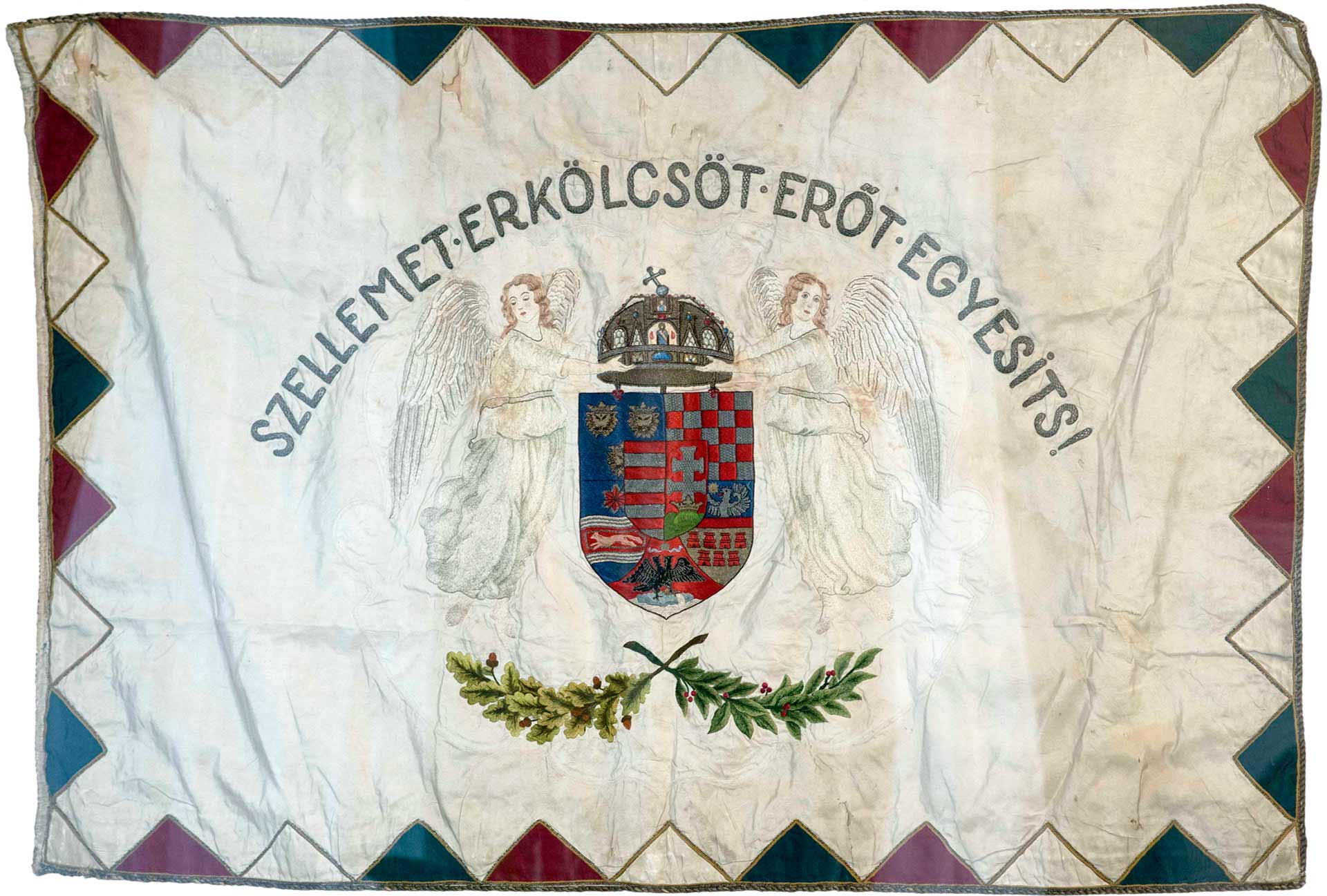 The historic flag of the University with our motto: "Where strength, mind and spirit unite."
The University of Physical Education features the preservation of traditions and continuous adaptation at the same time, in line with the criteria of the given age. Although a lot has changed over the years, its traditions live on, filled with new spirit while opening the windows of the University to the world. TE and its faculty, athletes and alumni are well-known globally for achievements in various areas of the sport profession, and our educators and trainers are respected all around the world.
If one not only wishes to be a great physical education teacher, physiotherapist, coach, sport manager, recreation, human kinesiology or health science expert, but also wishes to pursue a scientific career, the University of Physical Education is an ideal choice. This is the only university in Hungary where a PhD degree in sport science can be obtained, and TE serves as a career incubation space as well as a life-long professional support for our students and alumni.
The coaches of a number of Olympic, world and European champions have completed their studies at the University of Physical Education or its predecessors. Amongst our Honorary Doctors, there are outstanding representatives from international sport diplomacy and sport science.