Prof. Dr. Hamar Pál Vice-Rector of Educational Affairs and Head of the Professional Committee, Dr. Judit Kádár Head of the International Relations Center, Andrea Rédli and Bianka Molnár international coordinators from University of Physical Education (UPE) were invited by Dr. Sabine Weisz Rector of College of Education Burgenland to take part in the Erasmus Information Day on 11th of October in 2018 in Austria.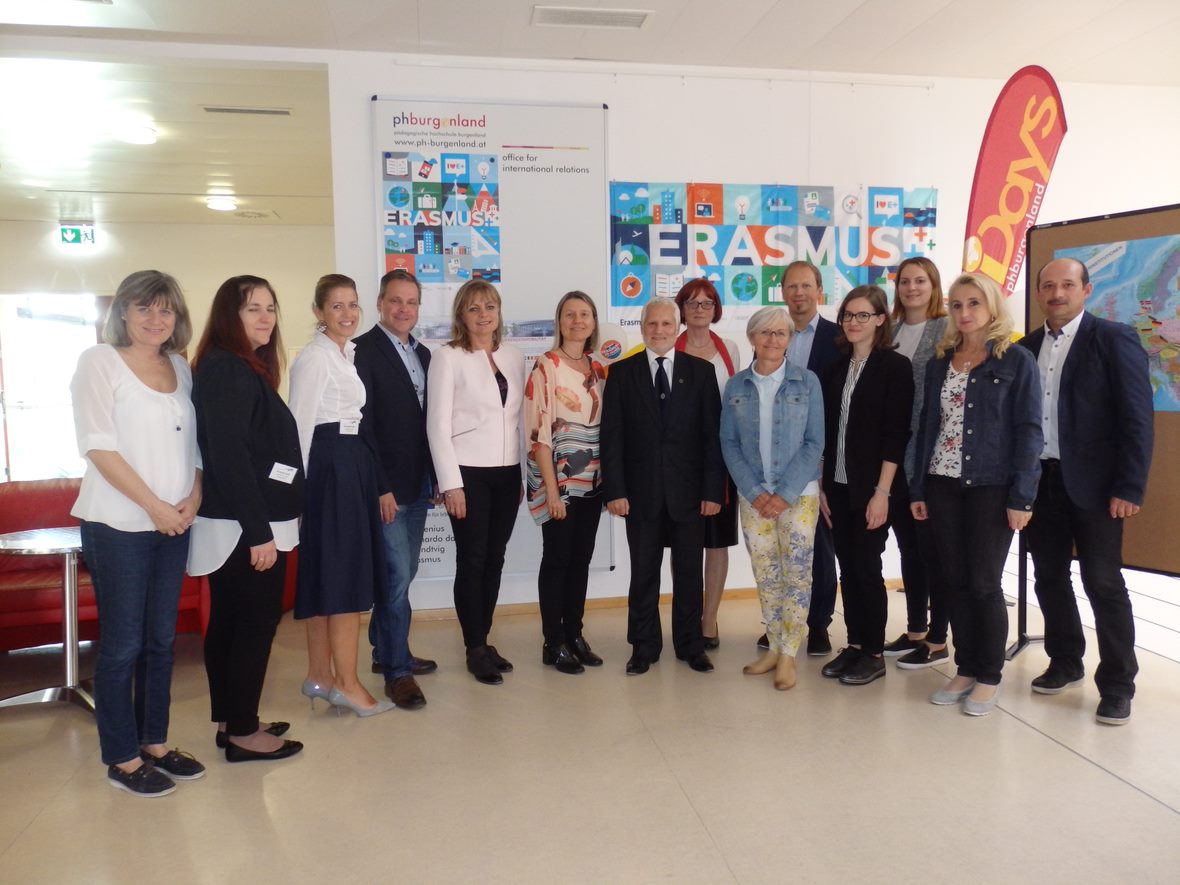 The institutional cooperation has been developed over the years, and the partners have agreed to continue the partnership in deepen level. During the "Erasmus Infotag" event the students and the representatives of the College of Education Burgenland could receive information about the UPE, about the education portfolio, and the students' life.
During the afternoon the parties have agreed to continue developing the common course. At negotiation between the Rector, the invited leaders of the sports education of Austria, and representatives of the public education in Burgenland have set up to develop and strengthen the cooperation. During of the negotiation, the parties have agreed to organize a professional day and workshop in 2019, where they can finalize the details of the common course that the partner institutions share as future vision.