Prof. Kerstin Lampel and Dr. Barbara Wondrasch, professors at the Department of Health from the St. Pölten University of Applied Sciences, attended a professional meeting organized by the International Relation Centre, with the representatives of the Department of Biomechanics of the Physical Education University.
Dr. Bence Kopper and Dr. Lukasz Trzaskoma presented the professional and scientific activities of UPE, as well as our prospective opportunities after the completion of the campus development project. The parties have mutual interest in the short-term launch of co-operation, the main step of which is the conclusion of the Erasmus+ framework agreement. An institutional collaborative letter of intent is to be signed in the near future, too.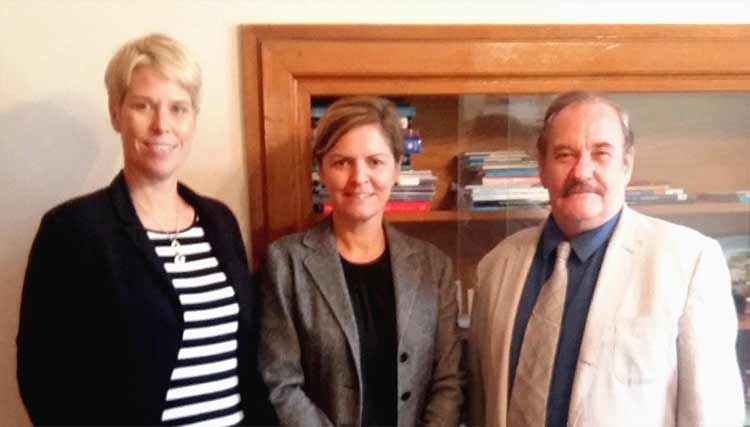 The delegation also met Dr. Ákos Koller, who invited the representatives and the doctoral students of the Austrian institution to a TE scientific forum in November. It will be another excellent opportunity for personal consultations, establishing professional relationships and identifying common long-term goals.