A 10-member Taiwan delegation was hosted by the leadership of the University of Physical Education (UPE) and the International Relations Center. We have been in contact with the National Taiwan Normal University (NTNU) through the National Taiwan Sports University (NTSU) and now a meeting was held on the new UPE campus.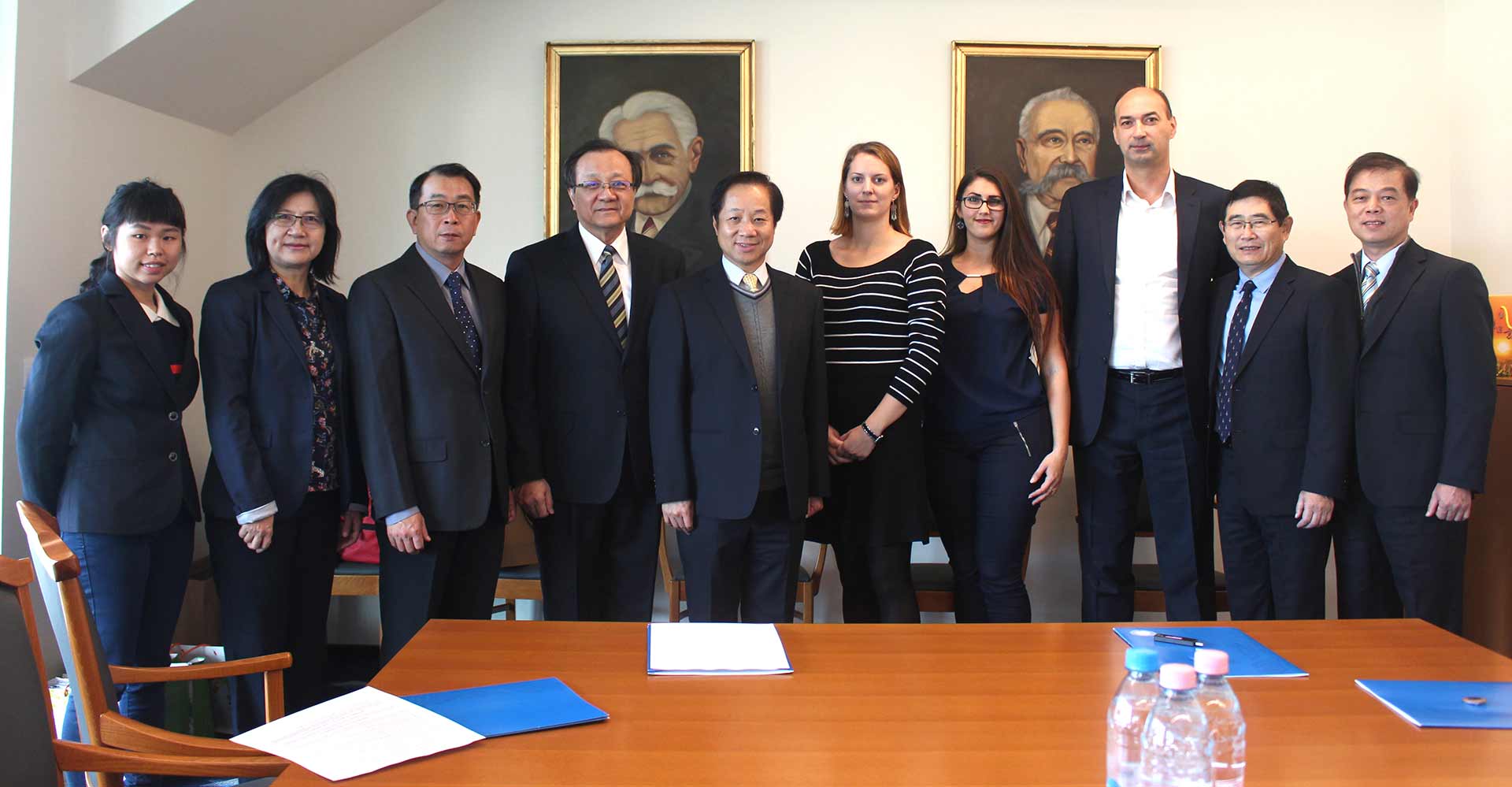 The primary goal is to develop a long-term academic cooperation between NTNU and UPE, which was discussed with Dr. Tamás Sterbenz, Vice-Rector of General Affairs. Dr. Gyöngyvér Lacza of the Recreation Department conducted professional discussions with members of the delegation. Among the guests we have welcomed the former president of the university, Kuo-En Chang, who has been actively supporting his colleagues with his professional knowledge and experiences.
Following the meeting and campus tour, Dr. Gyöngyvér Lacza, along with Fanni Füstös and Andrea Rédli international coordinators, attended a dinner organized by Mr. Albert C.W. Chang, Director of the Representative Office Taipei in Hungary. Lawrence Shao-Hsi Chang, Professor of the Physical Education Department has shared his vision and invited our university delegation to a sports conference to be held next spring in 2019, in Taiwan.