In the partnership between the two higher education institutions, an important event has taken place on 28th of March, 2019 in Eisenstadt. The bilingual symposium of the University of Physical Education (UPE) and the Pädagogische Hochschule Burgenland (PHB) has been organized around the topic of everyday physical education.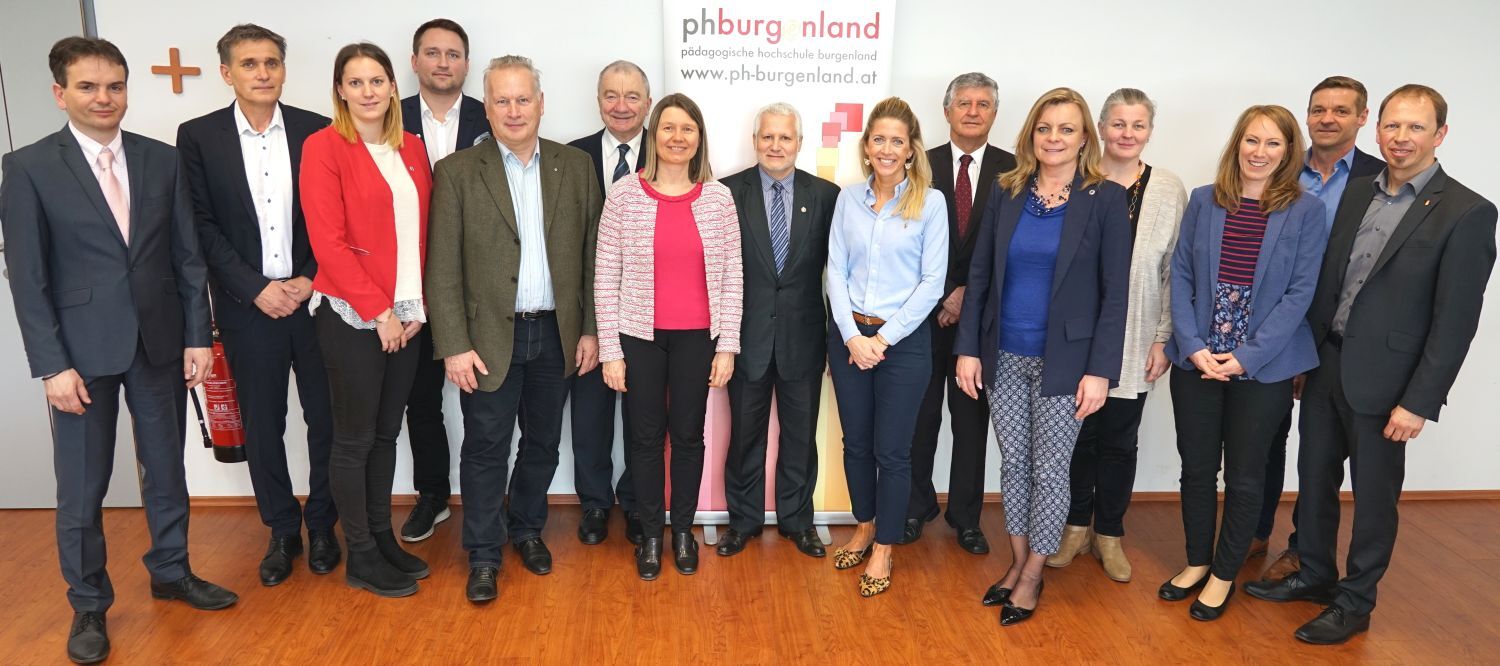 Dr. Sabine Weisz PHB Rector and Dr. Judit Kádár International Director of UPE welcomed the audience, and then Prof. Dr. János Gombocz held an interesting presentation in German, emphasizing that everyday physical education is a unique Hungarian feature. Zsolt Berczelédi, Director of Sándor Kőrösi Secondary School, and András Varga, Vice President of the National Association of Hungarian Physical Education Teachers, gave a presentation about the solutions of the infrastructure challenges and the organization options of physical education (PE) in the schools, as well as about some important Hungarian experiences. A large number of participants were PE teachers, sports coaches from Burgenland, all of them deeply interested in these topics.
On behalf of PHB, Dr. Heinz Mock, Head of Human Resources and Institute of Development at PHB, presented relevant facts about sports in Burgenland. Lívia Pathy, one of the supervisors of Burgenland, focused on teaching Hungarian in addition to sports. Dr. Gundl Rauter outlined the results of research projects in the field of movement and sports. After the informative presentations, a round table discussion was held, where all the speakers and Prof. Dr. Pál Hamar also answered the questions from the audience and summarized the day. (Special thanks to Andrea Bicsar from PHB and Andrea Rédli UPE for the organization.)
The common goal of the parties is to launch a joint post graduated program in PE. In order to facilitate it, another operational meeting will be held on 13th of May, 2019 in Budapest at the University of Physical Education. Three representatives of the Austrian institution, Harald Ziniel (Sports Inspector of Burgenland), Dr. Klaus Novak and Andrea Bicsar (Representative of the PHB Educational Institute) will be involved and the details of the joint program will be specified.