The exciting program of the 3. Sport and Innovation International Conference was enriched by the attendance of many international delegations to our university. The visit of the Colombian swimmer delegation, which was a great success last fall, was organized for the second time at UPE at the request of the Colombian Embassy in Budapest, with the help of Counselor Duván Reynerio Ocampo Pinzón.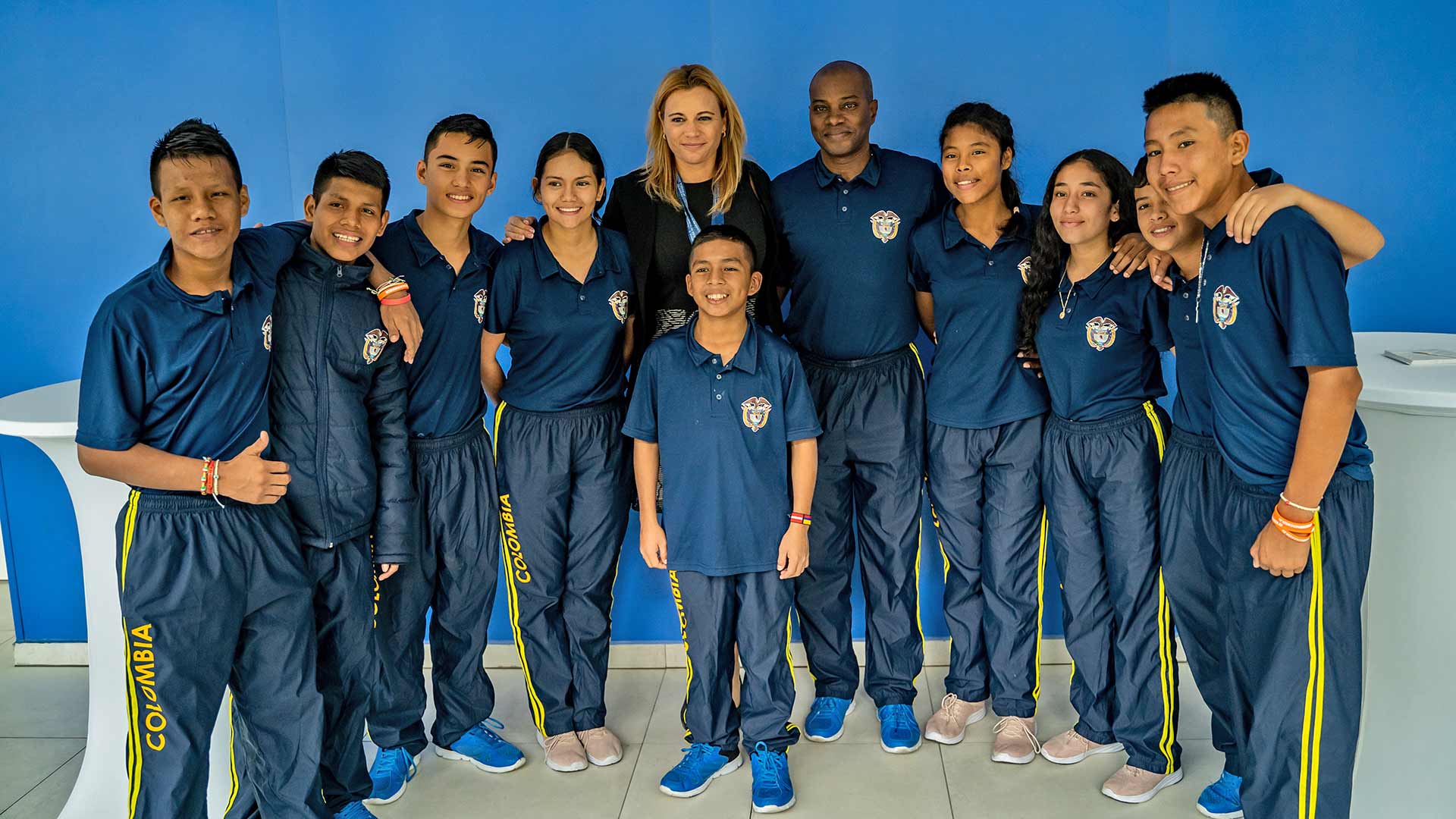 Madam Ambassador Carmenza Jaramillo paid tribute at the Opening Ceremony and the programs of the Conference on 3 October, after visiting Rector Mocsai. In the afternoon the young swimmers from the Amazon region and their leaders were invited to an informal conversation with our Olympic champion and their idol, Ágnes Kovács, member of the International Relations Center.
The doctoral student and institutional ambassador encouraged the young athletes by sharing her stories and motivational advice, and also emphasized the importance of continuing their education. After the touching conversation, the young athletes took part in a complex series of sport analysis organized by Dr. Levente Rácz.
The visit and discussions have provided a great opportunity for further networking in the future, since UPE is currently elaborating closer cooperation with Colombian higher education institutions and sports organizations.