This year, the highly successful three-week UPE Complex Education Language and Intercultural Faculty Immersion Program was organized in collaboration with the University of New Mexico in Albuquerque, USA.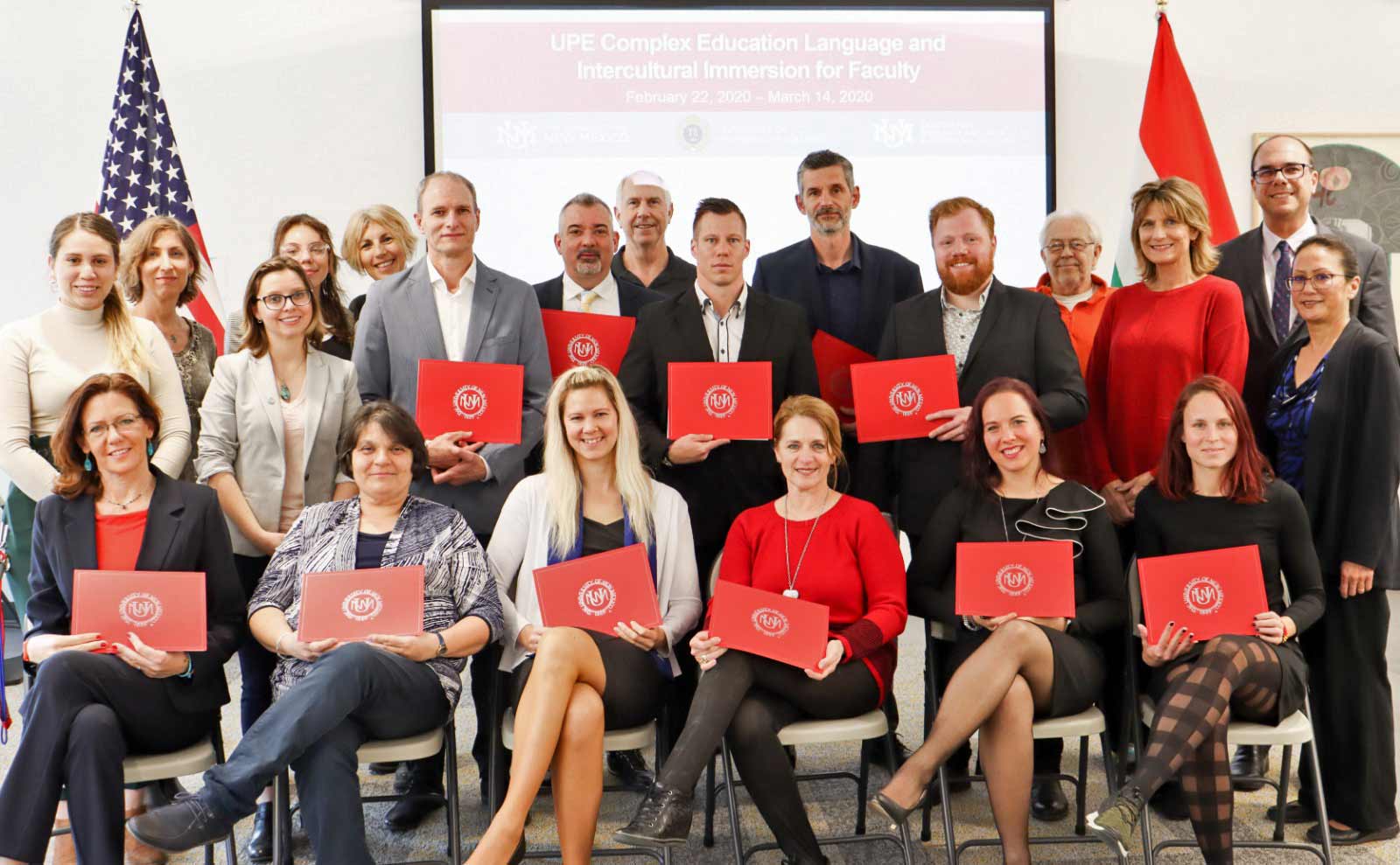 Utilizing the experience of the program, which was implemented in May last year, Gail Masutani, Global Program Specialist at UNM International Office and Dr. Judit Kádár, Head of UPE International Relations, developed this year's program in collaboration with Dr. Paul Edmunds of CELAC (Center for English Language & American Culture). The goal of the three-week UPE program is to continue the improvement of the UPE English-language training programs and the related faculty skills. For our faculty members, the American university atmosphere and the working methods has provided a lot of opportunities to develop their professional, intercultural skills and their academic network. Dr. Judit Kádár has supported the team in Albuquerque and coordinated the program in collaboration with the UNM GEO Office and various other units. Participants: Dr. Diána Szekeres, Kornélia Tuza, Zsuzsanna Kalmár PhD, Nikoletta Nagy PhD, Ágnes Csordás-Makszin, Ágota Lénárt PhD, Zoltán Marczinka PhD, János Tóth Jr PhD., László Tóth PhD, Leonidas Petridis PhD and Botond Csuka.
The program included English language lessons, sports and sports education-related workshops, teaching excellence and classroom management classes. The faculty members became familiar with some outdoor teaching methods and could improve their English presentation skills besides course description preparation methods. In addition, GEO has arranged additional networking opportunities and tours of campus facilities for the participants, pending availability of faculty/staff. The program had some optional elements where the participants were free to plan their activities with the relevant departments.
The group has visited the Colorado National Strength and Conditioning Center and the Olympic Training Center, met with representatives from the New Mexico Fulbright Chapter and attended the celebratory event prior to March 15 at the Albuquerque Hungarian Club. Most of their free time included visits of trainings, library research and sport activities, but also visiting a few local attractions, Pueblo communities, which provided valuable intercultural knowledge to the UPE faculty. On the last day, the program was closed with individual presentations in English and with a diploma ceremony. All members of the group returned home healthy on March 15th and with lots of new experiences. Congratulations to the UPE faculty for the diligent and persistent work, for their great intercultural interest, which could help fulfill the program requirements.
They have represented commendably the University of Physical Education and continued the work and good reputation of last year's team. Thus, more than 20 UPE faculty have got now a diploma from the University of New Mexico, demonstrating that our colleagues are able to use our world-class English teaching methods to help the university with our English language program development project.