On 22 June, the Hungarian University of Sports Science hosted some leaders of the Indonesian National Olympic Committee: Vice Secretary-General, Daniel Loy, Jovinus Carolus Legawa, Head of Sport Development and Lilla Horváth, Director of international relations.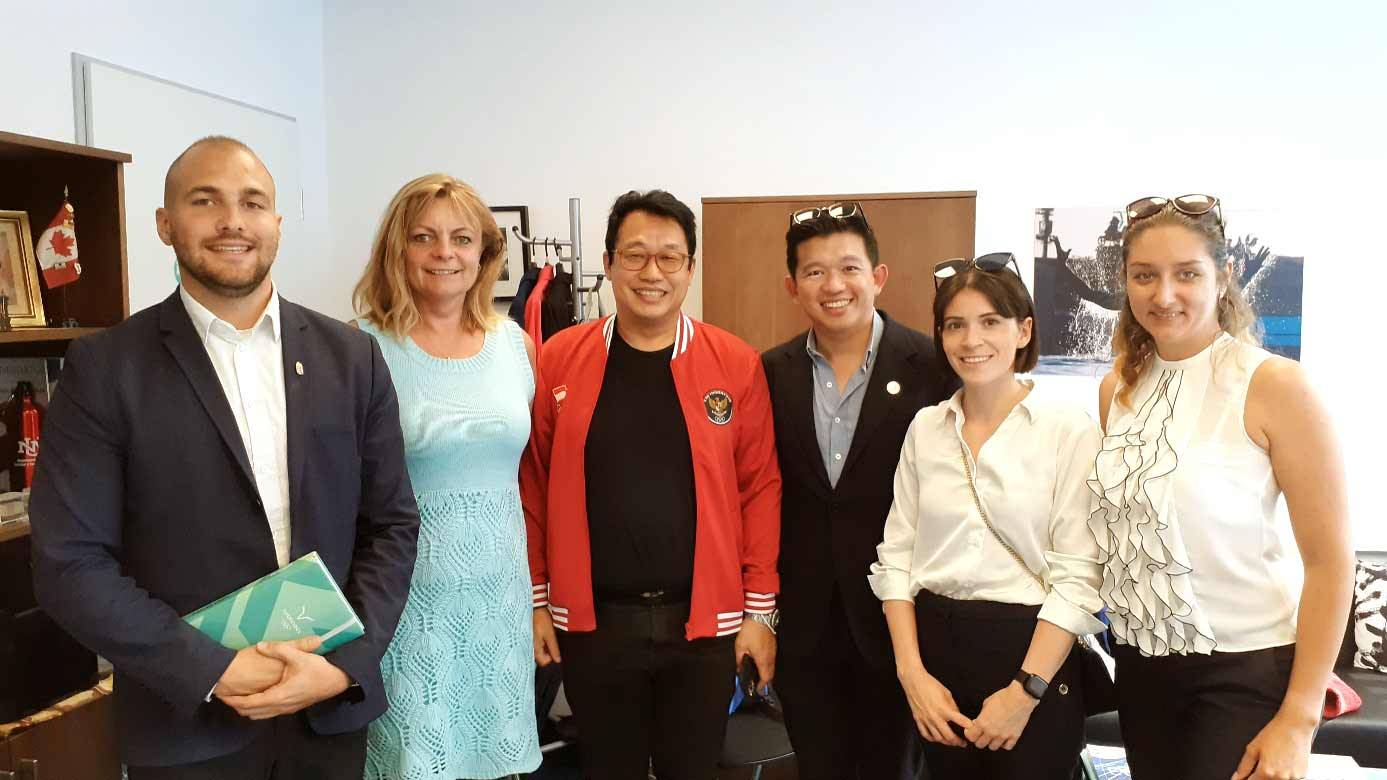 The guests were welcomed by HUSS International Relations Director Dr. Judit Kádár, Sabina Alexandra D'Ess International relations coordinator and by the representative of the Sports Diplomacy Department of the Ministry of Foreign Affairs and Trade, Krisztián Baranyai (HUSS Sport Diplomacy alumnus).
The Indonesian NOC wishes to widen their horizon towards overseas areas in order to further develop the coaches and athletes of the country. Their ultimate goal is to set up a coaching centre, and HUSS could be an ideal partner in that endeavour.
During the meeting, HUSS and its programs were introduced, including the English language BA and MSc Sport Coaching Programs that will start in September 2022 and the short training portfolio was outlined as well.
Parties hope that the meeting was a first step in an upcoming fruitful cooperation.