A six-member delegation led by the rector of the Hungarian University of Sports Science (HUSS), dr. Tamás Sterbenz, met with the leaders and representatives of 11 international sports federations in Lausanne that is known as the home of federations on 26 April.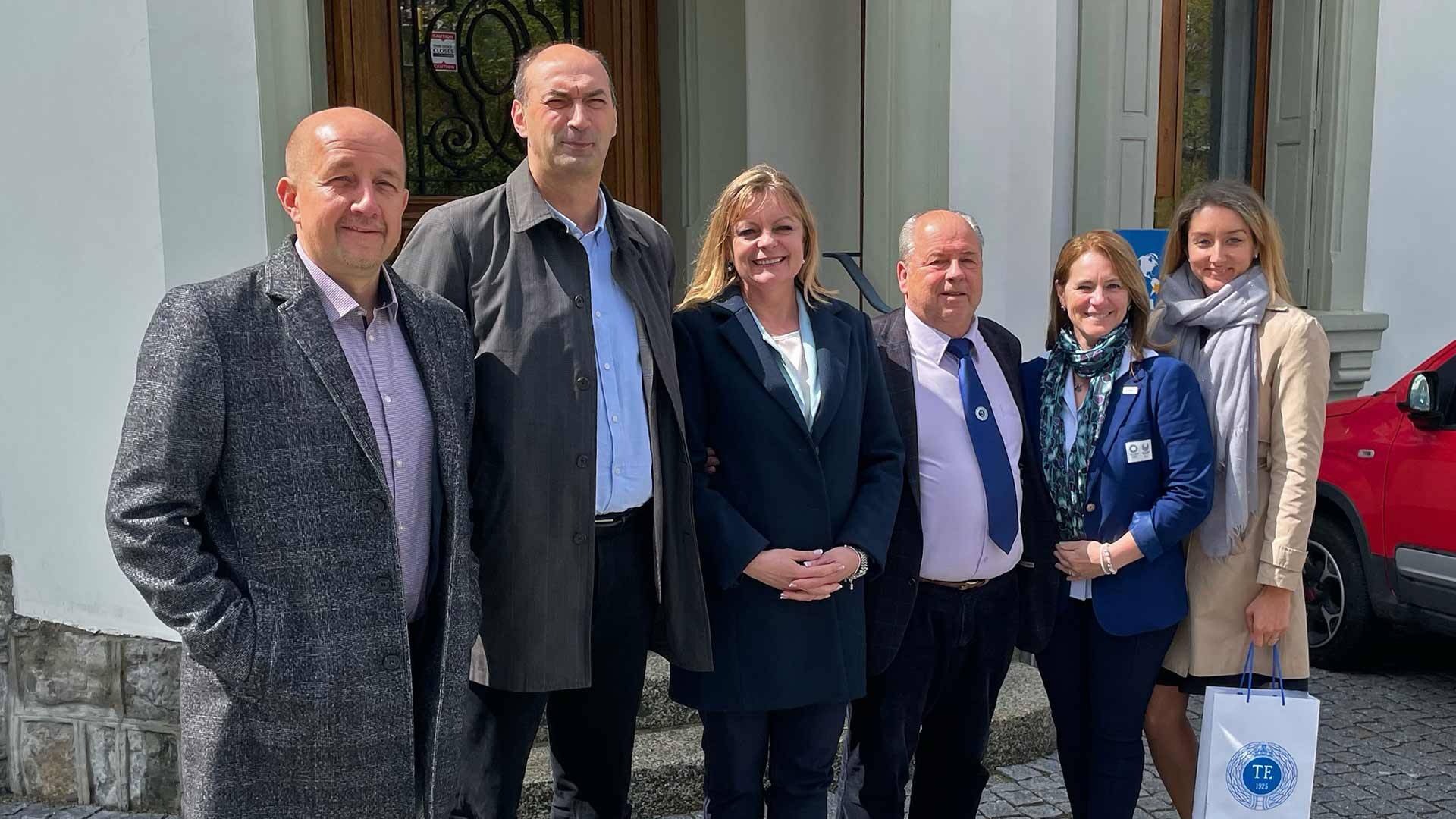 The delegation also met with representatives of the International Swimming Federation (FINA), the head of the International Olympic Committee's (IOC) Entourage Unit, formerly known as the Solidarity Fund, and the International University Sports Federation (FISU). With the assistance of the Director of Sport of the World Triathlon, Gergely Márkus, members of the HUSS delegation, Dr. Tamás Sterbenz, Prof. Dr. Csaba Sós, Dr. Zsuzsanna Kalmár, Dr. Judit Kádár, Dániel Mezei and Alexandra D'Ess Sabina also met with representatives of seven sports federations.
The primary goal of the meetings was to introduce the university and the new Sport Coaching BA and MSc programme in English which will be launched in September this year, and to explore possible cooperation in the field of short courses and new English language courses planned by the university.
The delegation held talks in four locations. First the delegation attended a long bilateral meeting with representatives of the European Athletics Federation (EAF), the International Gymnastics Federation (FIG) and the International Basketball Federation (FIBA) at the Maison Du Sport Internationale (MSI, House of International Sports), where they discussed the possibilities of cooperation.
The MSI building also hosted another meeting with members of the International Fencing Federation (FIE), the International Triathlon Federation (World Triathlon), the International Canoe Federation (ICF) and the International Testing Agency. The participants were officially welcomed by HUSS rector Dr. Tamás Sterbenz and HUSS International Director Dr. Judit Kádár, and on behalf of the Hungarian Embassy in Switzerland, Foreign Economic Attaché Csaba Piszter welcomed the participants.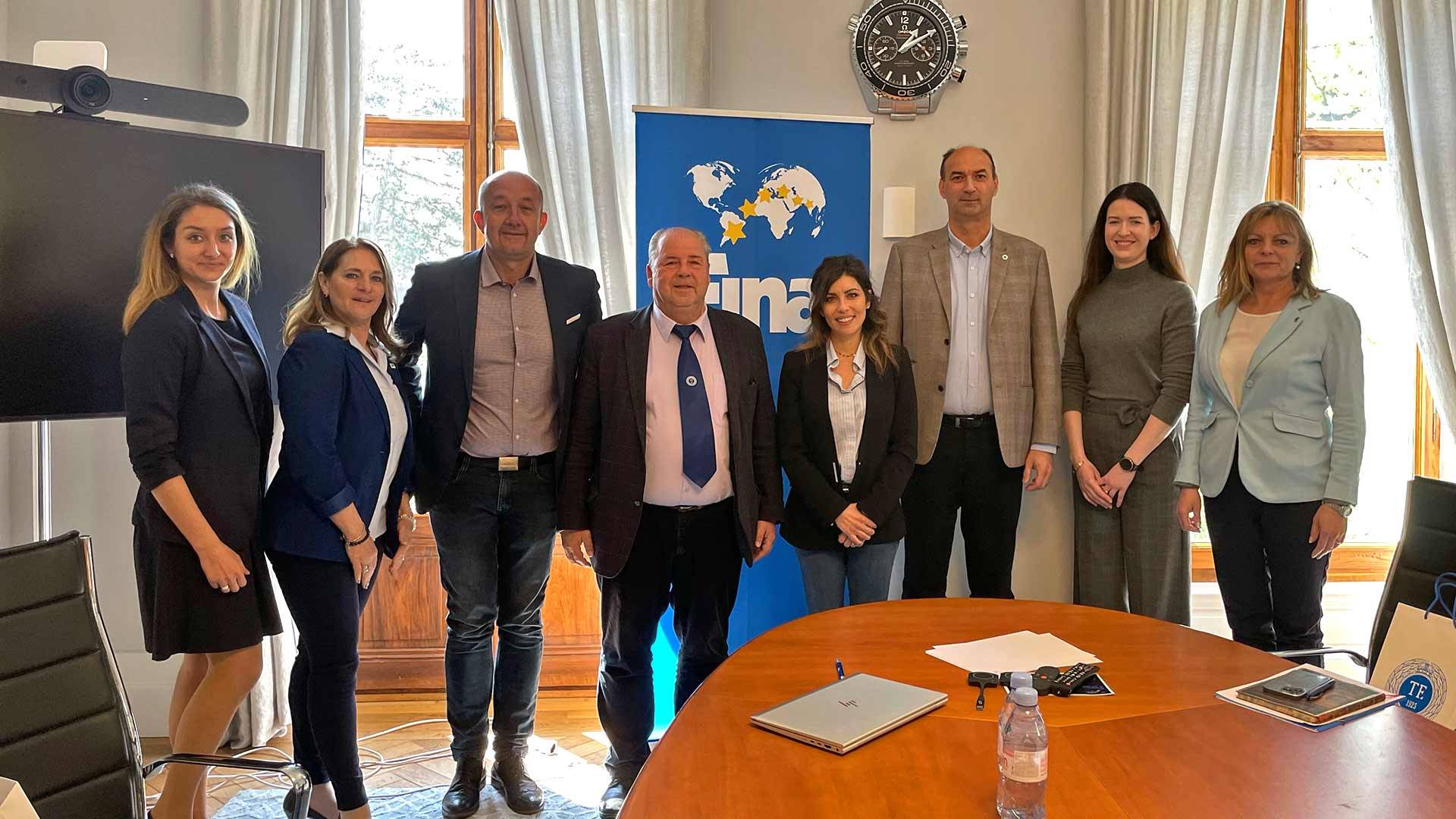 After the discussions at the MSI, the delegation continued its work at the headquarters of the International Swimming Federation, where FINA showed great interest in the opportunities offered by HUSS, especially the coaching courses. During the discussion, Dr. Csaba Sós, who is also the captain of the Hungarian national swimming team, highlighted the success of Hungarian swimming and the role of the HUSS's instructors in the preparation of athletes.
The delegation then held talks with representatives of the International Olympic Committee's Entourage Unit to deepen existing bilateral relations. Finally, the partners discussed the implementation of the cooperation in the Healthy Campus Programme with the very cordial Fernando Parente, Director and Executive Committee member at the FISU headquarters.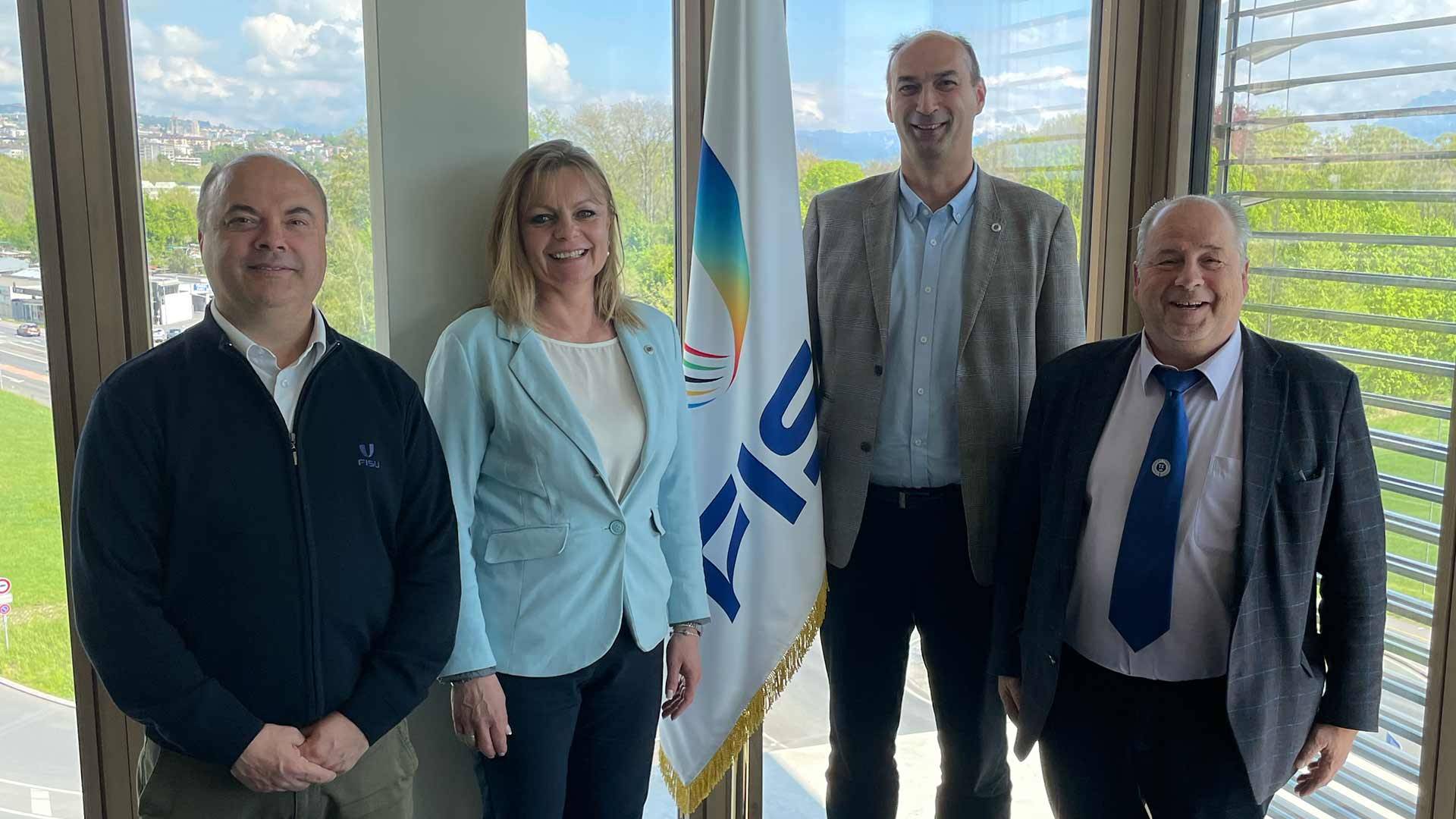 At the end of the day, HUSS rector Dr. Tamás Sterbenz said, "We had important negotiations in which we found several real points of cooperation with major sports federations. As a continuation of the visit, we are planning to hold talks with other sports federations in order to ensure the future of the HUSS and the high quality education of our students."