The International Relations Center of the University of Physical Education and Dr. Tamás Dóczi, a member of the Taiwani joint English language educational program (MSc), have received a two-member delegation (Professors Sam Sy-Sang Liaw, PhD, Ministry of Science and Technology Prague, Director and Nan-Jun Liu, First Secretary at Taipei Representative Office Hungary,) on November 8, 2017 in Budapest.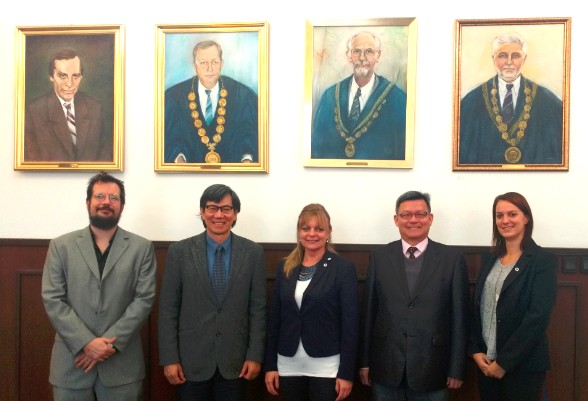 Following the greetings, Dr. Judit Kádár informed the guests about the currently undergoing infrastructural and training portfolio developments of the University of Physical Education. The meeting continued with the introduction of the cooperation with the National Taiwan Sports University (NTSU) and our English Language Dual Degree Master Program in International Sports Coaching Science.
Prof. Sam Sy-Sang Liaw has offered his help in promotion of the Taiwan master program to increase the current number of students. In addition, he also informed the participants about the Personal Research Program (PPP), which is available for UPE, too.