On 28th of February, 2018, the Kazah Embassy and the Hungarian Rectors Conference had organized a conference with the participation of 24 Rectors of Kazakhstan and 25 from the Hungarian universities. The first Kazah-Hungarian Rectors' Forum was held at Corvinus University in Budapest.
The event was opened by Dr. Kairat Abdrakhmanov, Minister of Foreign Affairs of the Republic of Kazakhstan, with the outlines of the Kazakh development of recent decades. Bibigul Asylova, Deputy Minister of Education and Science of the Republic of Kazakhstan spoke about the Kazakh education and development programs.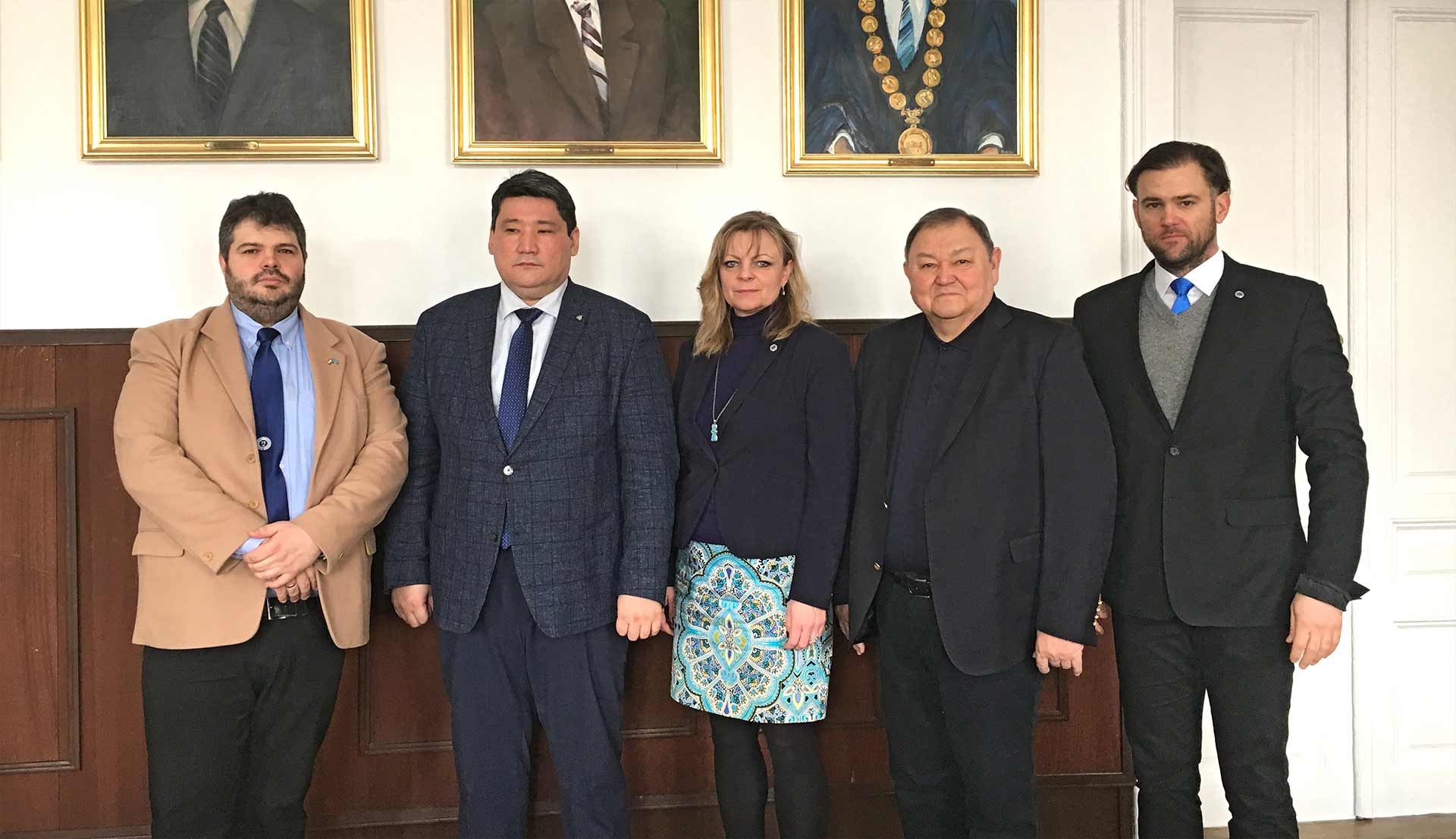 Following a comprehensive description of the higher education systems of the two countries, the representatives of the universities have demonstrated the concrete possibilities of Kazakh-Hungarian cooperation: student mobility, scholarship programs and other internationalization initiatives in their lectures. Gábor Lehőcz, Deputy Chancellor and Ádám Szabados, a representative of the International Relations Center at the University of Physical Education (UPE) have finalized a Letter of Intent with Korkyt Ata Kyzylorda State University.
The previous day, preparatory talks were held at our university with another Kazakh partner, the Sh. Ualikhanov Kokshetau State University. Both universities have a sports teacher training programs and a strong commitment to martial arts. Kokshetau State University has extensive experience in science education and research, which can be a valuable point for a diagnostic and physiological network.
Prof. Abdumutalip Abzhapparovich Abzhapparov, Rector and Bermaganbetova Lyazzat, Amangeldinovna, Head of the International Cooperation of the Kazakh University, represented the partner institution. The so called Bolashak program and another Kazakh program promoting academic mobility can also provide financial support for the launch of active mobility. The Kazah university showed strong interest in our short-term training portfolio, which plans to use a service package in the near future.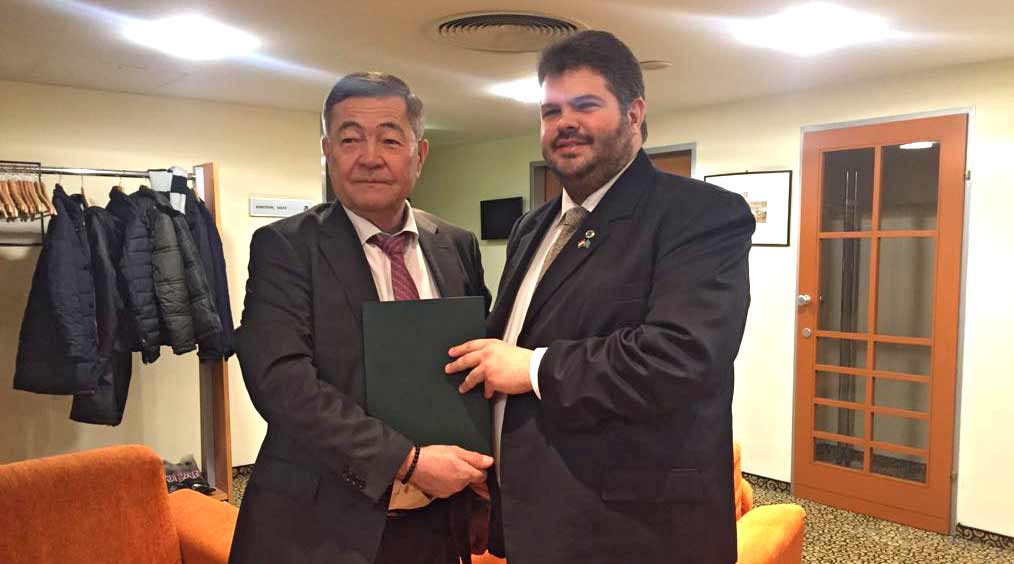 Dr. Nurseit Baizhanov, a representative of the Ministry of Education of Kazakhstan has also visited our university and have initiated UPE support for a brand new sports university to be established by the State of Kazakhstan. The university in Astana These negotiations may serve as a great opportunity to realize our university's eastward expansion and it also suits the internationalization strategy of UPE.