Dr. Judit Kadar, Head of the International Relations Directorate of UPE has visited Coastal Carolina University last week. Beyond the introduction of both universities and the sports related units, a collaboration agreement has been elaborated with the help of Dr. Darla Domke-Damonte, Associate provost (Centre for Global Engagement).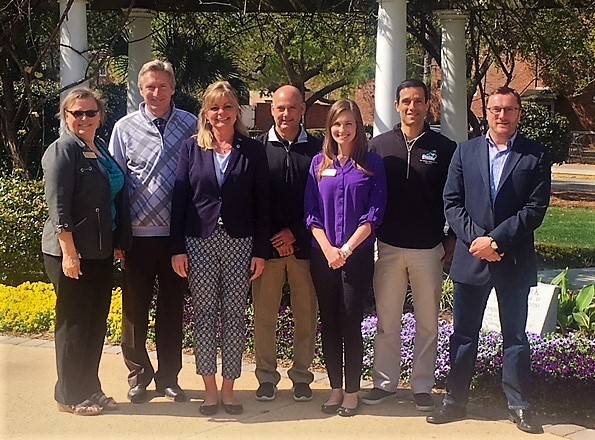 Dr. Hugh Lamont, Assistant professor of kineziology, Dr. Nilo Ramos, Assistant professor of physical education and Dr. Don Rockey, Associate chair of the Recreation and Sports Management Department have attended the meeting, where they contributed with important ideas and approaches to the proposed collaboration. The chief support of all the talks, campus tour and overall collaboration is Chief coach Joseph Forman, UPE alumnus, who has offered his precious help in fostering the cooperation as an anchor person.
The agreement is to be finalized soon, following the further discussion of details at the professional units of CCU.