Dr. Chain Lit Khoon Zason, representing the Department of Physical Education and Sports Science at the National Institute of Education (NIE) Singapore has visited the International Relations Center at the University of Physical Education (UPE).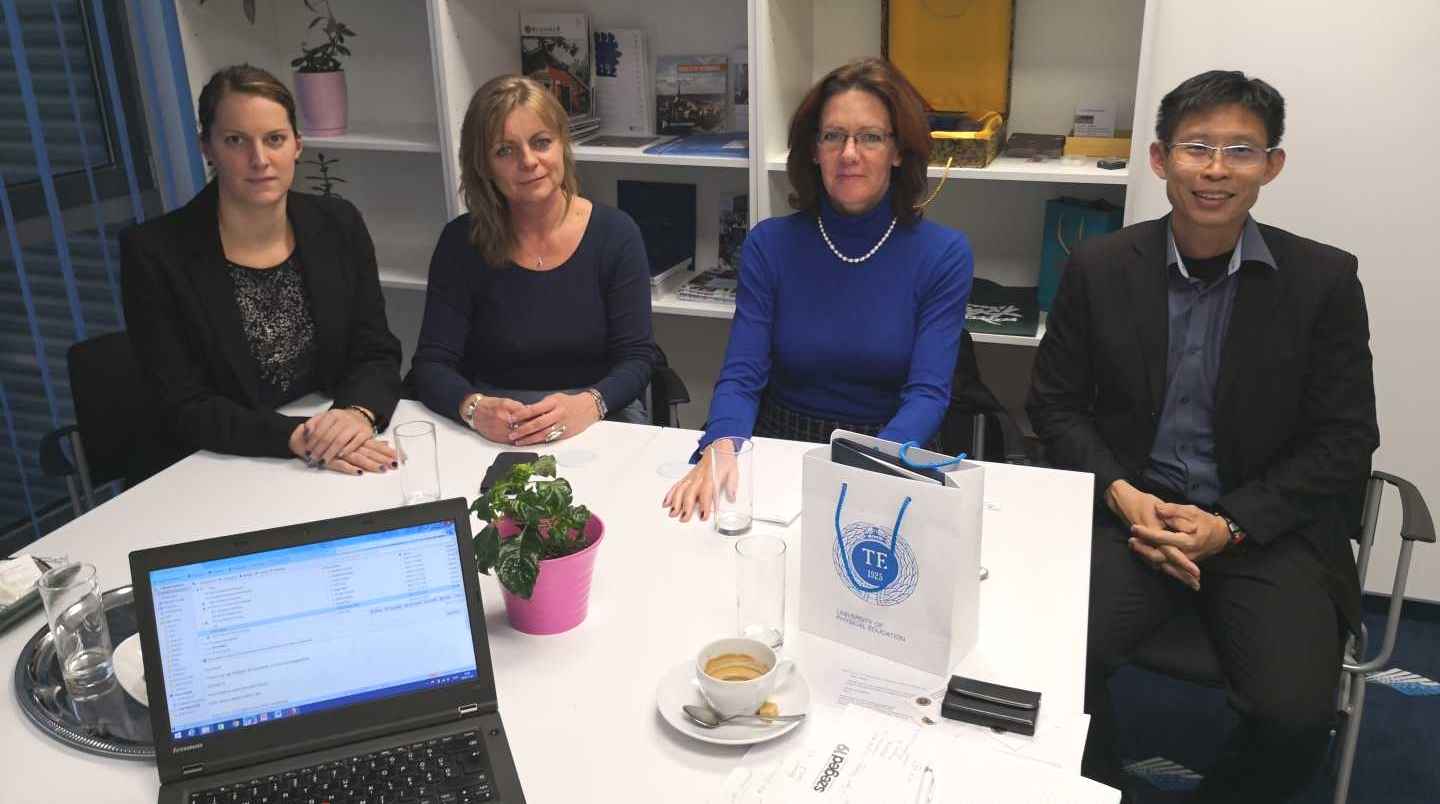 Dr. Chain has introduced his university with an outstanding presentation. We have found numerous shared areas focusing specifically on sports, analytics and coaching. The parties also discussed the sport life of the two countries, which has revealed that Hungarian sport expertize is valuable for the Singapore NIE PE department in many areas. Dr. Chain has suggested the possibility of supporting an institutional exchange program for students, in the course of which we could host students from Singapore in Budapest in short term Faculty Led programs.
On behalf of the Department of Pedagogy, Ágnes Csordás-Makszin attended the meeting, who raised many informative methods and good practices. During the professional consultation, a common research area was identified as well.
As a first step, we plan to establish a new ICM (International Credit Mobility) partnership between the universities. We hope that after a successful application, both universities would be able to provide mobility programs for students, staff and faculty members. However, in the long run, NIE could be a remarkable Asian partner of the University of Physical Education.