In early October, the International Coaching Course at the Hungarian University of Sports Science (HUSS) once again commenced.
Young talents from 17 countries can develop their skills and knowledge in a joint coaching training program of the International Olympic Committee and the Hungarian University of Sports Science (HUSS).
Students attend the program through the sponsporship of the IOC's Olympic Solidarity program. On 10 October, the Directorate of International Relations (DIR) organized an opening ceremony for the participants, who came from all corners of the world including Australia, China, India, Brazil, Saudi Arabia and Zambia.
Upon the invitation of the DIR, other international students from the university also joined the event. These students, who study here with the help of various scholarship programs such as Erasmus+ or Stipendium Hungaricum, were present. Additionally, students from our entirely English-language BSc Sport Coaching program also took part in this prestigious event.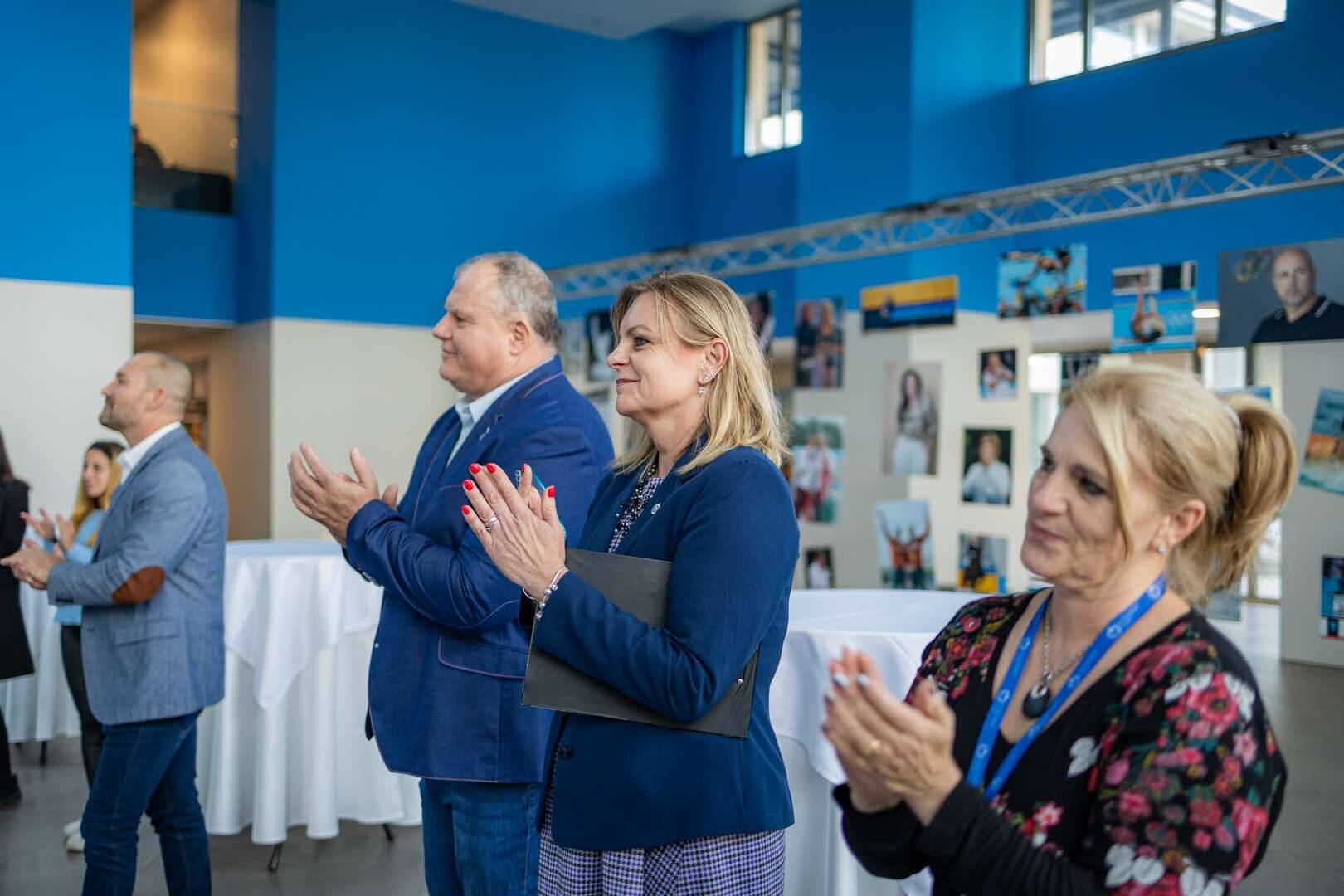 The warm welcome was not only enjoyed by incoming students but was also attended by the university's leadership. Although the Rector could not be present, Dr Zsuzsanna Kalmár, the Head of the BSc Sport Coaching program, personally welcomed the students. Professor Gábor Géczi, the Head of the Institute of Economics and Social Sciences, also greeted the young participants. In his welcome speech, he emphasized the importance of young people learning to collaborate through sports, despite the current turbulent world situation, and how our university provides an excellent international platform for this.
Dr habil Judit Kádár, the Director of DIR, also gave a speech in which she highlighted the importance and value of the knowledge, friendships and professional connections gained through the university's international programs.
Among many others, Rector Emeritus Professor József Tihanyi and Dr habil Zsuzsanna Kneffel also attended the event, giving students the opportunity to expand their international professional network instantly.
After the speeches, the DIR staff organized a sports and country knowledge quiz evening for the students to get to know each other better, learn about each other's sports, and explore Hungarian culture. The evening concluded with a delightful Hungarian-style dinner and a dance house, where international students could get acquainted with Hungarian music and dance.
The event demonstrated the university's commitment to sports and coach training, as well as the importance of international relations in the field of education. We welcomed the promising start of the International Coaching Course and eagerly anticipate the next 10 weeks when these young talents will flourish and further develop with us.
Photo by Gergő Vidor