Dr. Soyib Tajibaev, lecturer and researcher of the Uzbek State University of Physical Education and Sports visited the Hungarian University of Sports Science (HUSS) recently.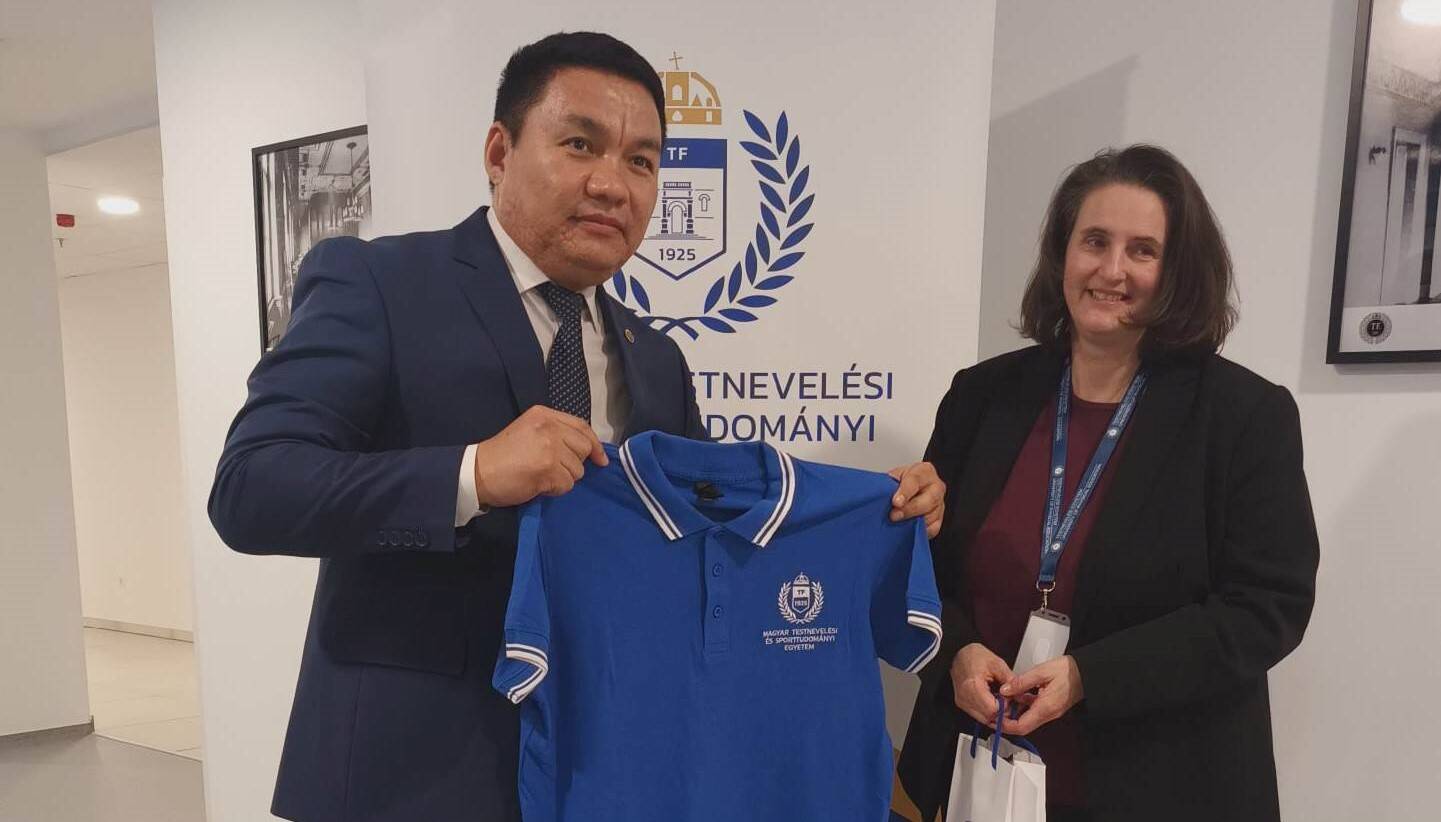 The guest was received by Györgyi Koppa, partner relations coordinator at the International Relations Directorate.
During the visit, our Uzbek guest conducted a meeting with Dr Endre Németh, Head of the Martial Arts Department, with whom he had a discussion about future cooperation opportunities.
Afterwards, Dr Margita Szilágyi-Utczás, Head of the Center of Sports Nutrition Science introduced the analytical lab to Dr Tajibaev, which was followed by an introduction to HUSS sports nutrition-related services and presentation of the body composition measurement process by Virág Jenes-Kis and Flóra Szakszon
Our guest also visited the Department of Kinesiology, where Dr Bence Kopper presented the instruments and explained the measurement processes.
At the end of the visit, a letter of intent draft was drawn up at the International Relations Center. We hope that the successful cooperation between the two institutions will continue in the future.