Dr. Tamás Sterbenz, the newly elected rector of University of Physical Education of Budapest has ambitious plans. In his view, UPE will need to "change gear" and become an influential actor in the field of higher education.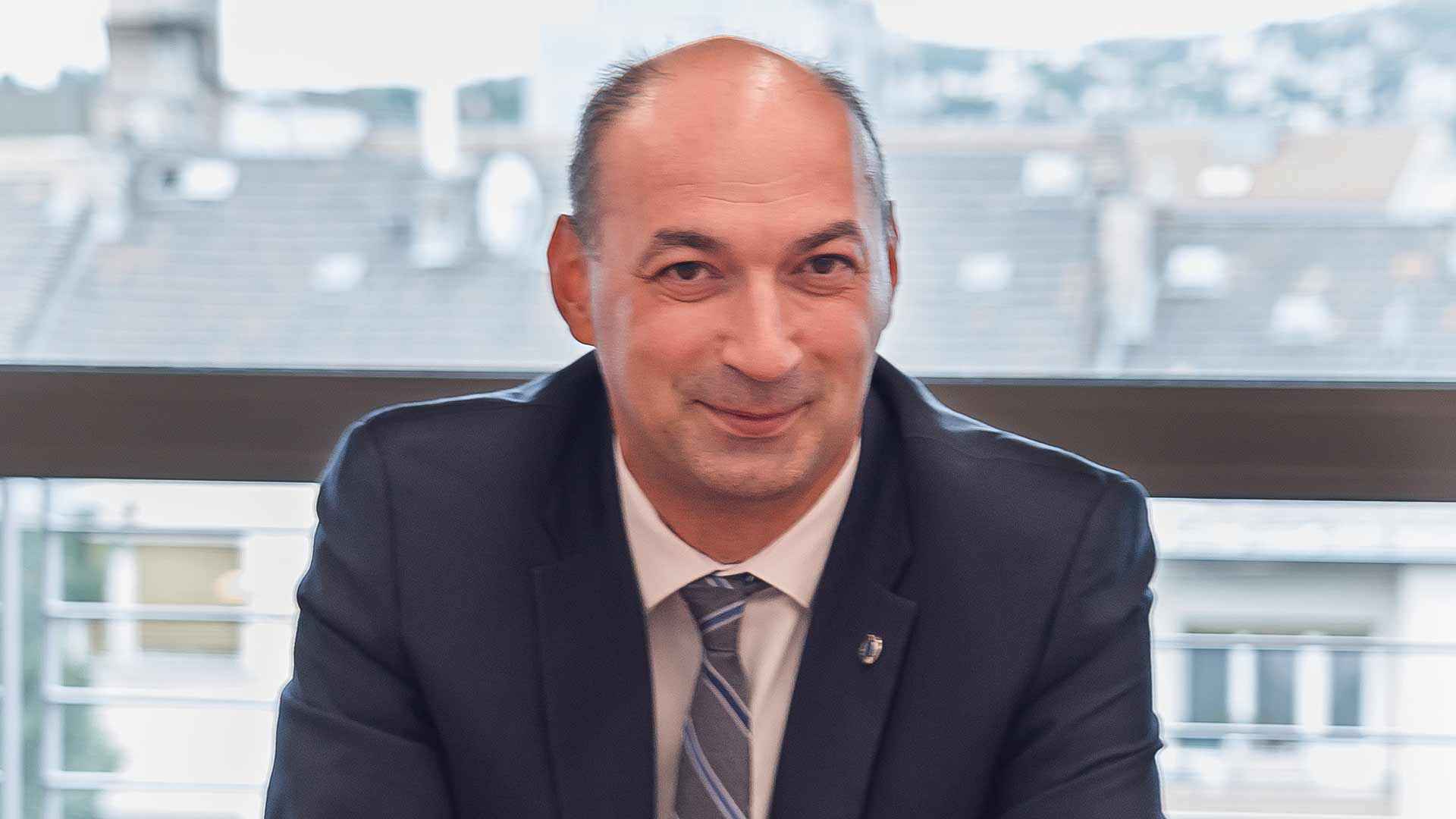 As previously reported, Dr. habil. Tamás Sterbenz was elected as a rector of the University of Physical Education (UPE). His position has yet to be approved by the Hungarian President János Áder.
The former 53-year-old basketball player, who received his doctorate in economics, replaces former rector Prof. Dr. h. c. Lajos Mocsai, who was elected as the chair of the board of trustees of the University of Physical Education' foundation. Mr. Sterbenz was interviewed by the Hungarian news portal index.hu. Below you will find an extract from this interview published earlier.
As of 1st August, the formerly state-run University of Physical Education will be run by a foundation. What does it exactly mean?
Firstly, a new life has just begun at the university, secondly, the traditional philosophy based on only education is soon going to change. We would like to continue operations with an entrepreneurial mindset with more emphasis on diversity. The Senate has already decided that university's name will be changed to University of Physical Education and Sport Sciences. This has yet to be approved by the Hungarian Parliament.
Does it imply that the university will lay more emphasis on providing services?
Definitely. We will become an institution that serves students and acts as an enterpreneur. We will need to be more open towards international sports federations to strengthen our role. It is not yet evident that UPE should be the partner of the olympic movement and sports federations.
Why is it so important?
I believe that we own the knowledge and the intellectual capital, however, many of our colleagues use their know-how somewhere else. What I want is that their knowledge, combined with the proper infrastructure, equipment and motivation should be used at UPE.
Is the construction at the former campus of the university a proof of a new era?
In line with a government decree set up in 2015, which was to have been realised anyway regardless of the destruction of the university's athletics hall, a large-scale development was to be launched. The former campus has been renewed, we moved into the new main building, and we also received the old ones that were once owned by the Sports Hospital. This has created a good basis for realising our plans to become an institution that serves people. Moreover, by 2023, the new sport facilities including a sport hall will be delivered at our Csörsz street base. Our women's basketball team playing in the first league will host its games in the new hall and I hope that the volleyball, waterpolo and handball divisions will also be promoted to the first league.
As far as I understand, these facilities will not only serve educational purposes and students.
That's right. The lack of infrastructure is currently our weakness, that is why we cannot received more international students. By 2025, when the university will celebrate its 100th anniversary, I hope we will have become the world's unique institution educating coaches.
If this is realised, UPE will become a market leader in the world.
To be able to achieve it, we will need to retain our practical background. By 2026, we want to be among the world's best 100 sports universities regarding scientific performance. To realise our ambitious plans, we will need to cooperate with the Semmelweis Medical University, the Budapest University of Technology and Economics in the area of innovation and sports engineering, and the Corvinus University in the area of sports management training. We simply have to rely on what they are very good at.