The University of Physical Education (UPE) has cooperated with the International Canoe Federation (ICF) in the field of coach training programs since 2012. The highest-level certificate of coaching qualification in the education system of ICF is provided by this program, which was organized by UPE.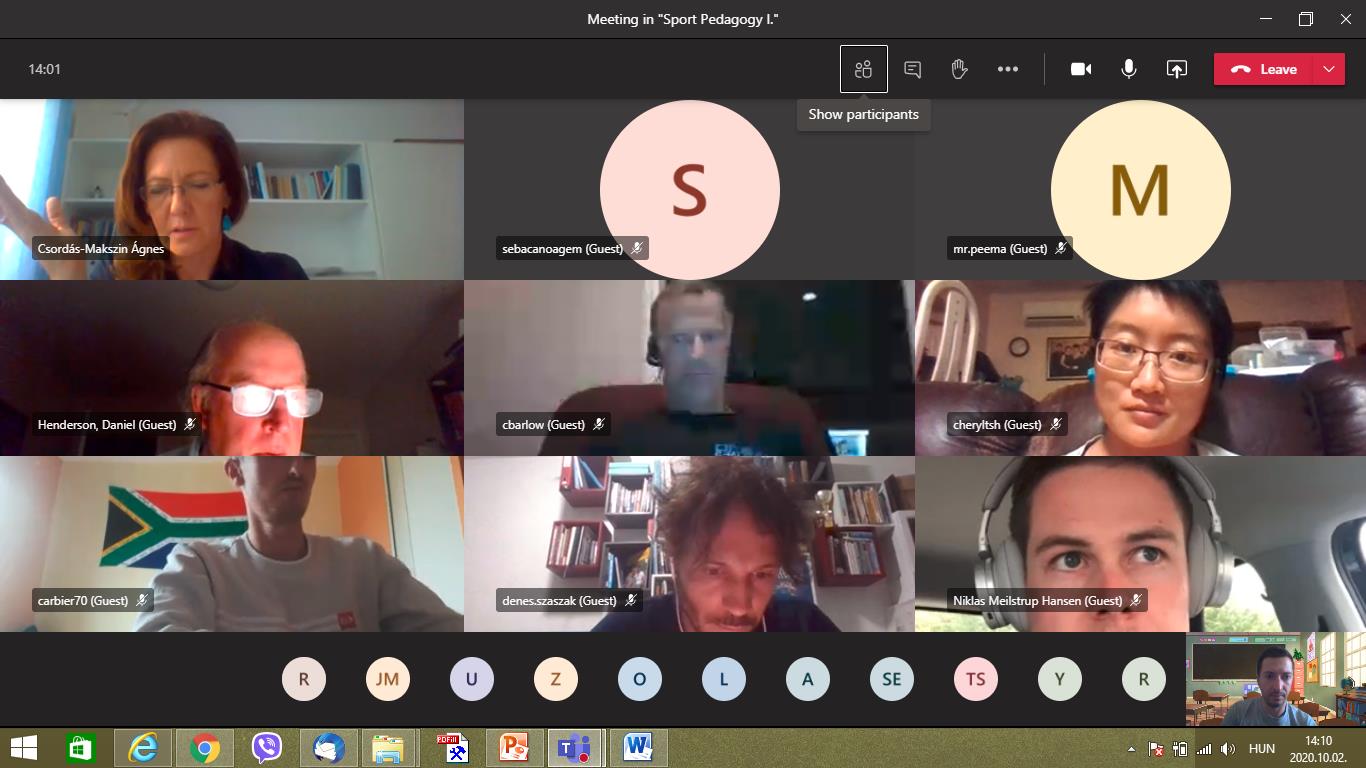 In the last couple of years, the training program took place in blended form. However, due to the pandemic situation, education was provided entirely online. In general, the international federations have the opportunity to form their programs in line with the requirements of the day. UPE was able to offer proper background with professional experts and technical support. Upon demand, UPE has developed an online format of Level 3 coaching program in collaboration with ICF.
This particular program has been launched as a Pilot Project and it has attracted a large number of people. We welcomed in total 37 applicants from all over the world, for instance: UK, Algeria, France, Hawaii, Macao, Switzerland, Sweden, Tonga, Denmark, India, Hong Kong, Singapore, Thailand, the United States and Australia. The training is conveyed on Microsoft Teams, on an E-learning interface.
Theoretical subjects are taught by English-speaking lecturers and faculty members of UPE. Csaba Szántó, who has been an ICF coaching expert for years, is responsible for sport theory. All classes are recorded, so the students who are unable to attend the lectures can view them later and accomplish all the requirements. The program also includes further tasks, tests and video analyses.
If the program is successful, this online method can become a permanent form of education for other international programs as well.