Our colleague, Agnes Kovacs, was the host of the 52nd annual International Swimming Hall of Fame Honors Weekend on October 28th-30th in America's Top Swim City, Santa Clara, California.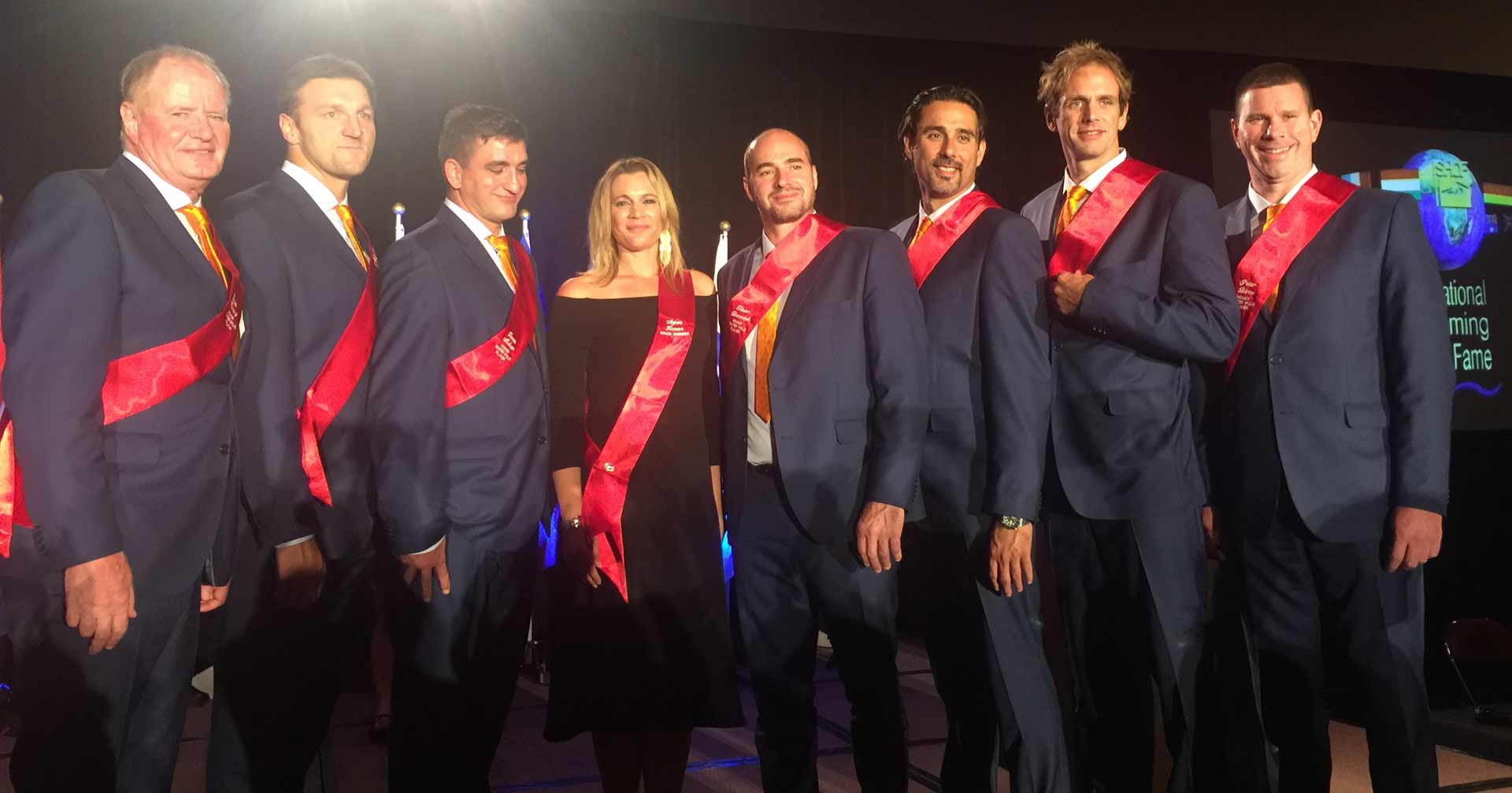 The ISHOF Class of 2016 includes swimmers Larisa Ilchenko of Russia, Aaron Peirsol of the USA, Camille Muffat of France, and Dara Torres of the USA. Six members (Tibor Benedek, Tamas Kasas, Tamas Molnar, Gergely Kiss, Peter Biros, Zoltan Szecsi) of the 2000-2008 Hungarian Olympic water polo team of Hungary was also inducted by Denes Kemeny into the hall of fame.
Prior this event, Agnes Kovacs attended to a class (executive leadership and coaching course) to University of California, Berkeley.