Dr. Judit Kádár, Director of the Center for International relations has visited three universities in Taiwan with the generous support of ICM. National Taiwan Sport University is an important TE partner, that facilitates a dual master program.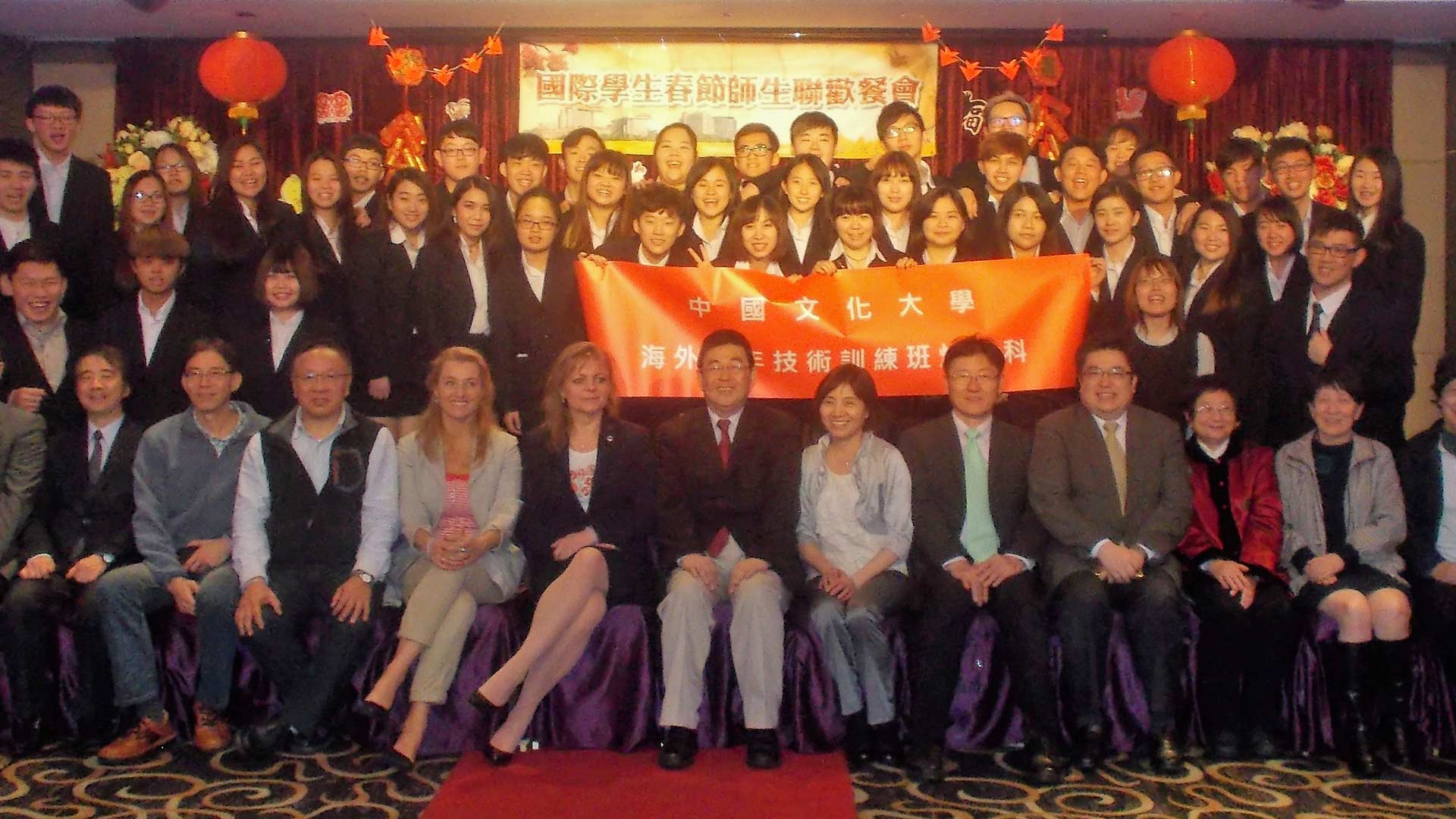 Dr. Shih-Chung Cheng has been a devoted coordinator of the program and TE is grateful for his contribution. President Chin-Shung Kao, Dr. Daniel Fanchiang, Director of the Centre for International Affairs, Dr. Kuei-Hui Chan, Dean of the College of Athletics, Dir. of Biochemistry and Nutrition of Sport Training Research Laboratory, and Dr. Michael Huang, Vice-President ensured us about the importance of the partnership and also welcomed our invitation to the upcoming international sport innovation conference in Budapest.
Chinese Culture University in Taipei is an emerging partner for TE. Last summer we welcomed a group of students in Budapest, now we would like to explore new forms of partnership in research, training and mobility. President Tien-Rein Lee has given a gala lunch for international students and guests. She had the pleasure to meet Catherine Mei-Tsu Chan, representative of the Taiwan Strength and Conditioning Association, Bor-Shan Lin, Dean of International and Mainland China Affairs, Dr. Frank J. H. Lu, Professor at the Dept. of Physical Education, Dir. of Graduate Institute of Sport Coaching Science, Dr. Shiang-Ming Wei, Director of the Dept. of Combat Sports and Chinese Martial Arts, Dr. Jia-Yean Chen PhD, Professor and Chairman of the Dept. of Physical Education and Dr. Robert Y.C. Wei of the Office of Student Affairs. CCU is seeking an MoU to serve as the umbrella for various activities, including ICM and other cooperative activities as well.
Meeting Mr. János Albert, representative of the Hungarian National Trade House provided an opportunity to have an overview of the academic and corporate context of partnerships. Since TE and the Trade House organizes the sport innovation conference in 2017 together, the Taipei representative may help our partner universities in finding corporate support to enable their trip to Budapest.
Finally, National Chung Hsing University in Taichung is a brand new prospective partner with great potentials. Dr. Jane Lu, Professor and Dean of the Office of International Affairs, Dr. Ching-Lin Wu, Director of the Graduate Institute of Sports and Health Management and Dr. Ming-Hung Lin, Professor, Graduate Institute of Sports and Health Management received the TE representative for a meeting on future opportunities.