The International Relations Center have had the pleasure to welcome Dr. Susan J. Bandy, an earlier guest lecturer to our university (1997-1999) from Ohio State University, USA, accompanied by our professor, Dr. Katalin Szikora, colleague of the Social Sciences Department.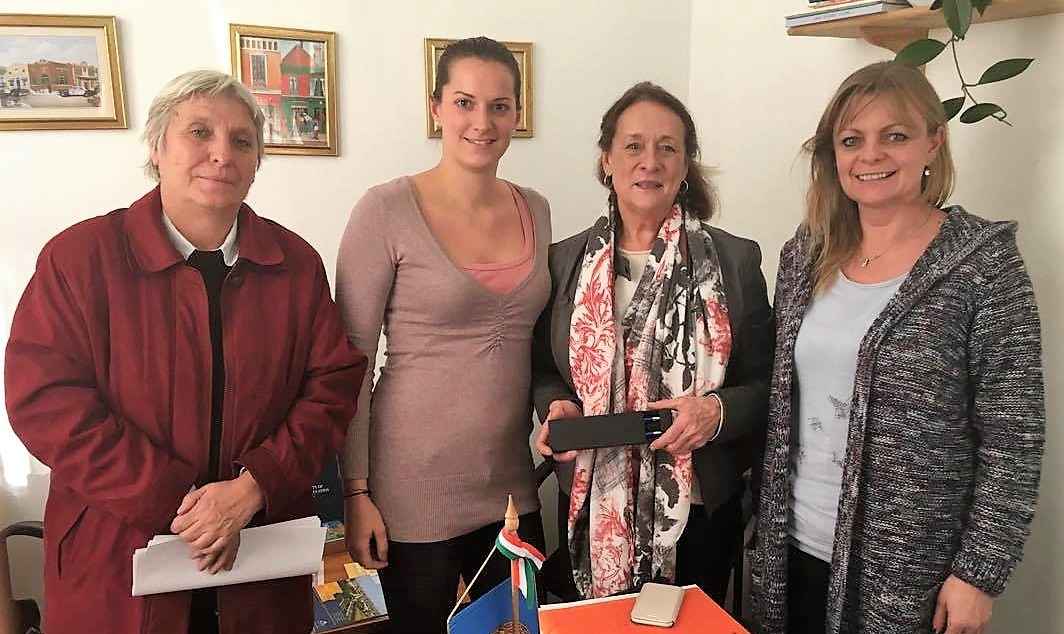 Leveraging her expertise, we are aiming to strengthen our capabilities in finding broader and long-term financial resources among available channels, including the for-profit cooperation modules as well as promoting a more dynamic Fulbright activity at TE. Dr. Bandy continues to be a supportive party in the development of active application capabilities and had had the opportunity to spend two consecutive years at our university as a guest lecturer. Her expertise pertains to the cultural study of sport with particular emphasis on sport literature, the participation of women in sport and gender studies.
We strongly hope to welcome Dr. Bandy back soon as our experienced guest professor.