In response to the last year's invitation, Prof. Dr. h. c. Lajos Mocsai Rector of the University of Physical Education (UPE) has visited the German Sport University Cologne (GSU), which is one of the most remarkable European partner institutions of UPE. Prof. Dr. Heiko Strüder, Rector of GSU and Dr. Gerard King, International Director, hosted the delegation for two days (Prof. Dr. h. c. Lajos Mocsai Rector, Jörg Bauer, President of UPE Consortium and Andrea Rédli, International Coordinator of the International Relations Center).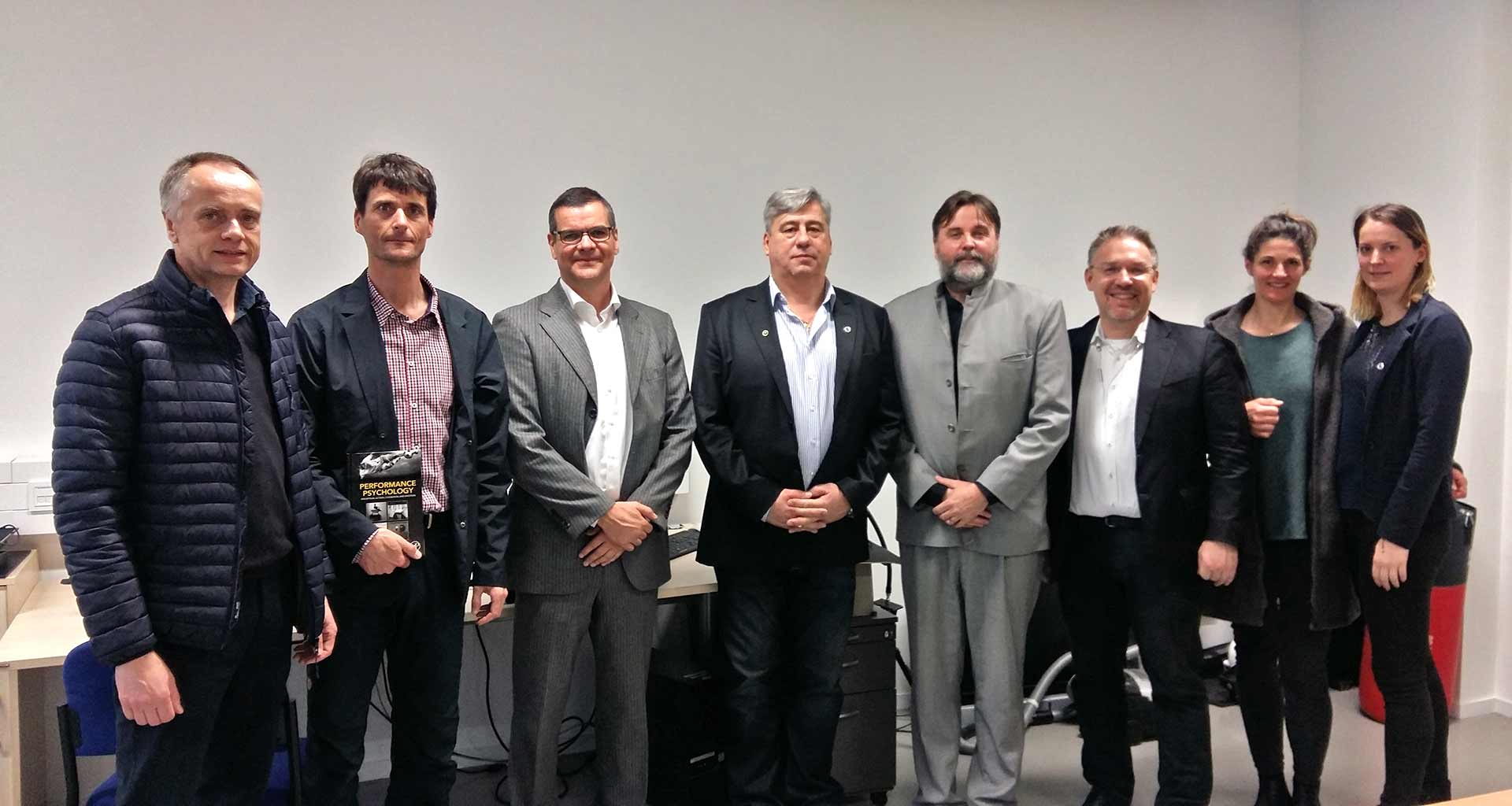 On the first day, several meetings were organized, including the discussion on our common goals and evaluating the implemented professional exchange programs so far. Numerous other areas of the cooperation have been identified by the parties, for instance: professional sport, school sports, rehabilitation and prevention. As of educational portfolio, the German partner was interested in our PE teacher and coach BSc programs, as well as the inclusive sports, sports media, and sports diplomacy postgraduate programs.
Dr. Zsombor Lacza, Vice Rector of Sciences, has joined the second day to discuss the development of scientific work, joint research and publications with Dr. Eva Engelmeyer, Head of the Education and Sports Informatics Institute of the German Center for Competitive Sports Research (Momentum).
The Hungarian delegation has visited the Research Institute, which opened its doors last year with four different laboratories. Dr. Markus Raab, who was a keynote speaker of the Second Sport and Innovation International Conference in Budapest, introduced the Sports Psychology Laboratory. Subsequently, the medical laboratory was presented under the leadership of Prof. Dr. Wilhelm Bloch. One of the largest doping laboratories in Europe is located on the campus of GSU, where Dr. Hans Geyer gave insight into the test room. Dr. Anja Niehoff, representative of the Biomechanics Institute, gave a detailed presentation about the completed and ongoing research and expressed her willingness to contribute to the/support the institutional cooperation.
The parties agreed that the outlined goals are achievable and both institutions would support the implementation of further professional cooperation and scientific mobility programs. Their idea is to create a joint research platform that is built upon the identified priorities.