Lajos Mocsai PhD. Prof. h. c., Rector of the University of Physical Education has addressed an open letter to the university's students as well as all young Hungarians and fellow citizens. The excellent teacher and sports expert shared his thoughts on the common responsibility of preventing the pandemic, the human moral and attitude as well as the up-to-dateness of the institution's philosophy.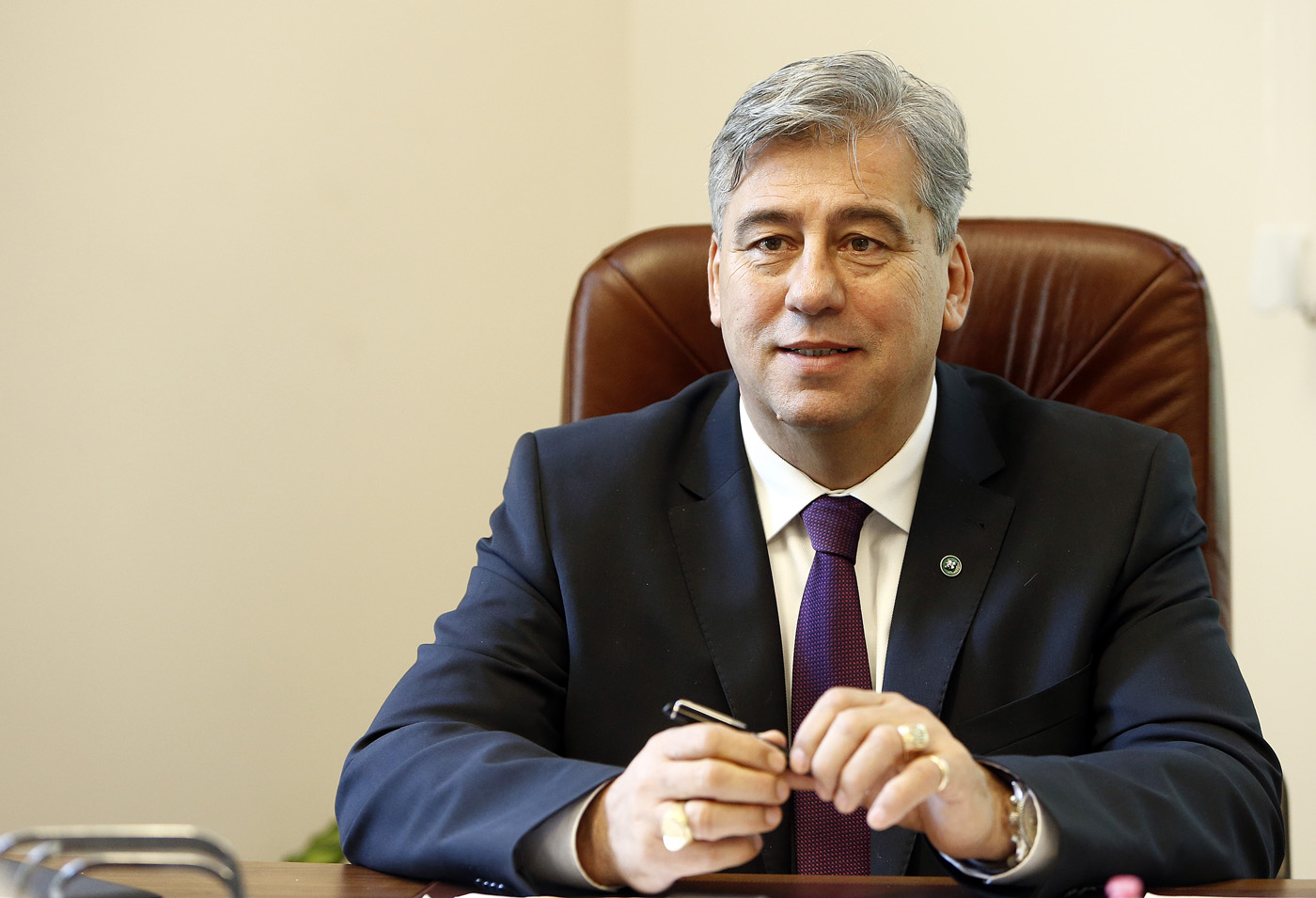 Dear colleagues, students, young people, sportsmen and Hungarian citizens!
The University of Physical Education's basic task includes teacher and sports experts training in the form of BA, MA, undivided and specialised courses. These are directly related to schools, recreational sport activities that promote life quality and healthy lifestyle and professions linked to other sport-related activities.
Considering the university's role in primary prevention, we all have a direct responsibility for finding responses to the current difficult situation we are dealing with. It can be said that we have contact with all age groups including the young and the ones just entering their gold age, thus we have an impact on the different social groups and scenes.
In my opinion, during the pandemic we should establish expectations towards ourselves including all age groups that we normally create towards our champions so that they can beat their opponents, be successful in their lifestyles and preparations.
I think it is important that everyone should take the precautions against the spread of the coronavirus seriously in order to be able to overcome the world pandemic and the threat, while minimising our losses.
Kunó Klebelsberg established our university almost 100 years ago and he had the thoughts that are still exemplary today embroidered on the university flag. Considering the current situation, I do believe and feel that these instructions reflecting profound thoughts are still very up-to-date: 'Unite strength, mind and spirit!'
In addition to our university's credo and motto, I feel the need to emphasize the importance of elite sportspeople's attitude and behavioural patterns that we will need to use and accept in a disciplined way in order to successfully combat the virus.
My dear colleagues, students, sportspeople and fellow citizens! Let me start with the term 'spirit'.
It directly involves the faith that supports wisdom, knowledge, social empathetic intelligence, common thinking and the required belief.
To maintain 'mind', we should take responsibility for others and ourselves. Let us keep our human side in difficult situations. Let us teach respect, sense of mission and sacrifice to combat recklessness and to improve critical situations.
'Strength' implies courage and persistence. Now it is time to endure monotony, strengthen vigour, healthy life instinct and, most important of all, compliant behaviour that is so essential in sports.
Hand-in-hand, we will be able to win against the pandemic with huge effort if we carry out the tasks described above, keep our mind and the necessary requirements.
The times ahead of us, which will hopefully not last long, involve the possibility of renewal, order, hygiene, discipline, successful daily struggle and coping, the respect for law and the ability to think in terms of the necessary health system.
As soon as we manage to achieve this, we can establish collective cooperation the positive values of which will serve as a common ground for the moral basis that we teachers can build our efforts upon and beat even our greatest enemies.
For the upcoming period I wish you all wisdom and courage.
Lajos Mocsai PhD. Prof. h. c.
Rector, University of Physical Education