The International Relations Center has organized a team-building day at UPE Water Sports and Recreation Center in Velence on 22 August with the two faculty groups that had participated the UNM (USA) intensive training program in 2019 and 2020.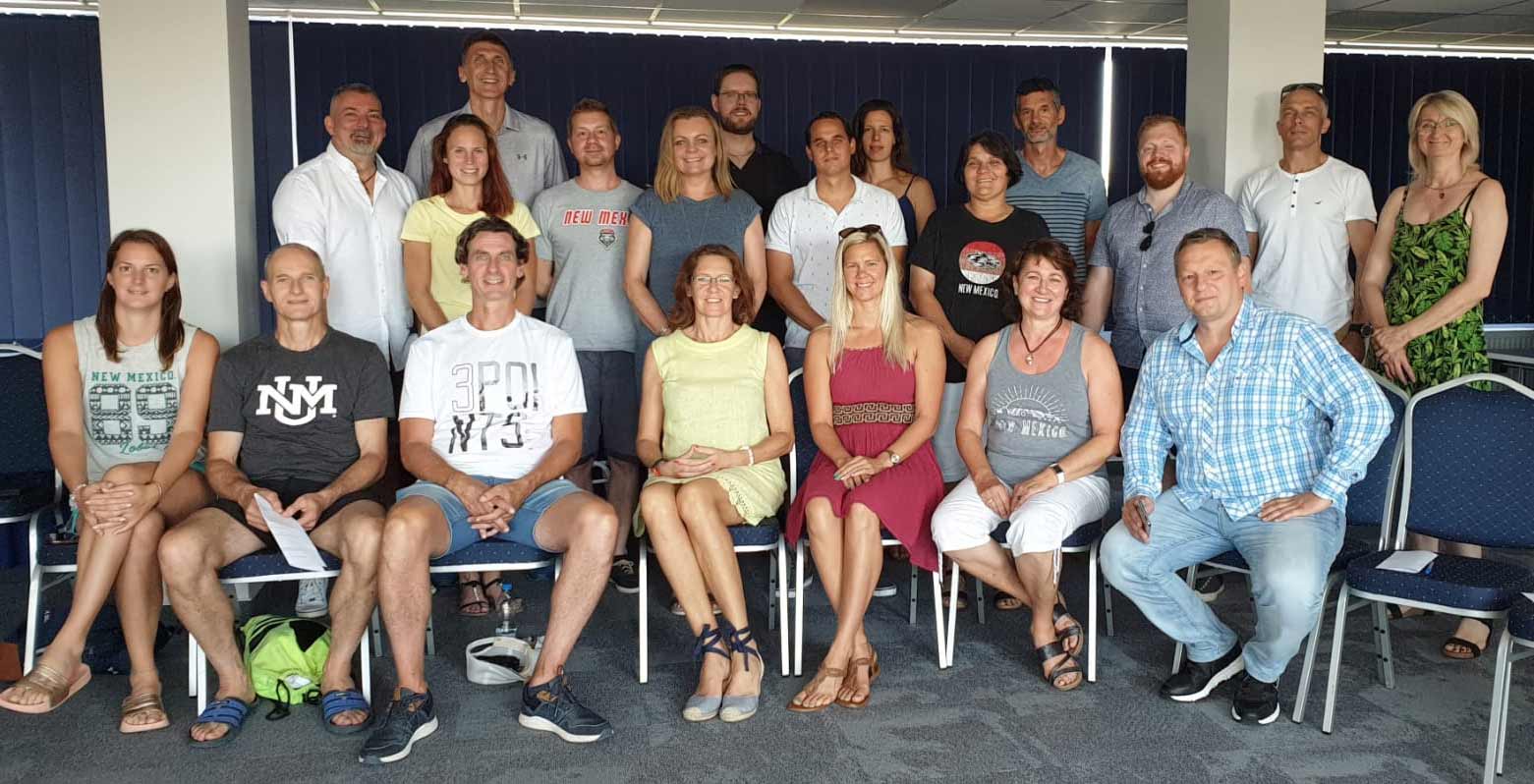 The participants discussed the state of UPE internationalization, the experiences of the UNM programs and how to transform those into further steps. The aim is to increase the international visibility of the university and to enable the faculty to provide quality English language educational services and courses. In addition, we plan a regular meeting (Faculty Lunch) during the academic terms so that the educators could discuss important questions of internationalization on a regular basis. Having lunch together in Velence contributed to the value of the day with informal conversations and meeting the accompanying family members who were able to understand the goals and activities of the University community. In the afternoon, the lake shore facilitated some sport activities. Several beach volleyball matches were played, and water sports enthusiasts could recharge before the start of the semester.
We hope that the weekend established a tradition and next time we can meet with expanded number of staff members, involving all the UPE colleagues who are active in internationalization. Special thanks to the staff of the Sport Hotel in Velence and Tímea Kertész for their kind help.