Shandong Sport University (SSU) and Hungarian University of Sports Science (HUSS) have taken a significant step towards fostering international collaboration in the field of sports education and research.
In a meeting held on 12 May, representatives from both institutions, led by Professor Wang Wei, Chancellor (SSU) and Professor Tamás Sterbenz, Rector (HUSS) convened to discuss and solidify their partnership through the signing of a Letter of Intent.
The meeting focussed on enhancing scholarly exchange between the two prestigious universities. By promoting academic interactions, SSU and HUSS aim to facilitate the sharing of knowledge, expertise, and innovative research in various areas of sports science. The collaboration seeks to benefit students, faculty, and researchers by providing valuable opportunities for learning, professional development, and cross-cultural understanding.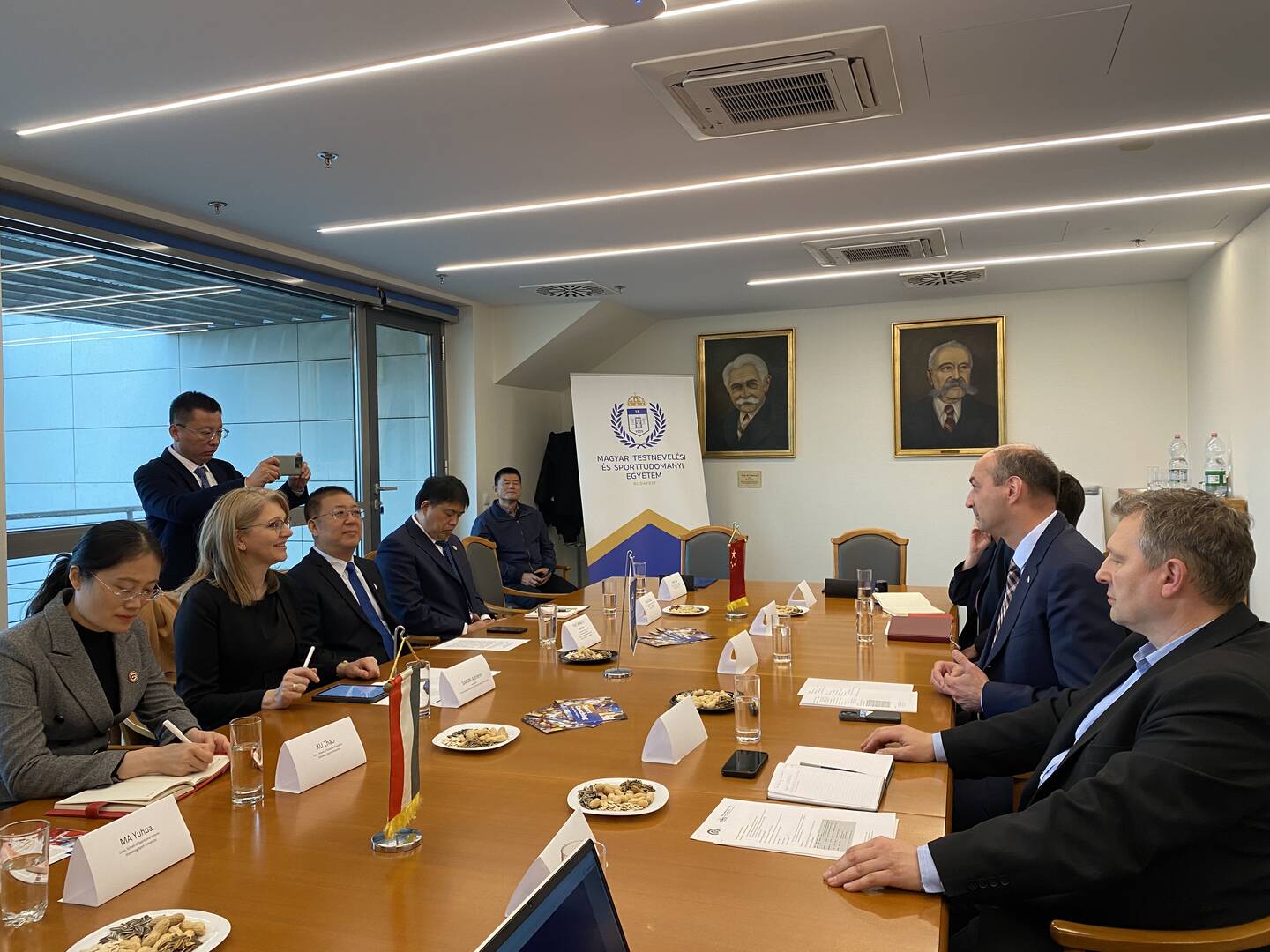 Moreover, the parties explored the prospect of SSU students participating in HUSS programmes, offering them a unique chance to experience the rich sporting heritage and academic excellence of Hungary. This exchange of students will not only broaden their horizons but also strengthen the ties between the two institutions.
In an exciting development, SSU extended a warm invitation to HUSS to the 36th University Basketball games in China. This sports diplomacy initiative aims to promote cultural exchange through athletic competitions, fostering camaraderie and mutual respect between the two sporting powerhouses.
The partnership between SSU and HUSS signifies a remarkable milestone in international collaboration within the realm of sports education and research. This landmark agreement not only opens up new avenues for knowledge exchange but also cultivates a spirit of cooperation and camaraderie between China and Hungary..