Delegates of the Hungarian University of Sports Science (HUSS) and Transylvanian universities met to discuss the prospects of future cooperations.
The Hungarian University of Sports Science's (HUSS) delegation, which included Rector Professor Tamás Sterbenz, Vice-Rector Dr Ákos Cserny, professor in charge of the training in Sfântu Gheorghe (Sepsiszentgyörgy) Dr. Tamás Freyer and Head of the Klebelsberg Kuno College Dr Péter Farkas spent an exciting and important three days in Transylvania between 15 and 17 May.
The delegation visited both Cluj-Napoca and Borsa.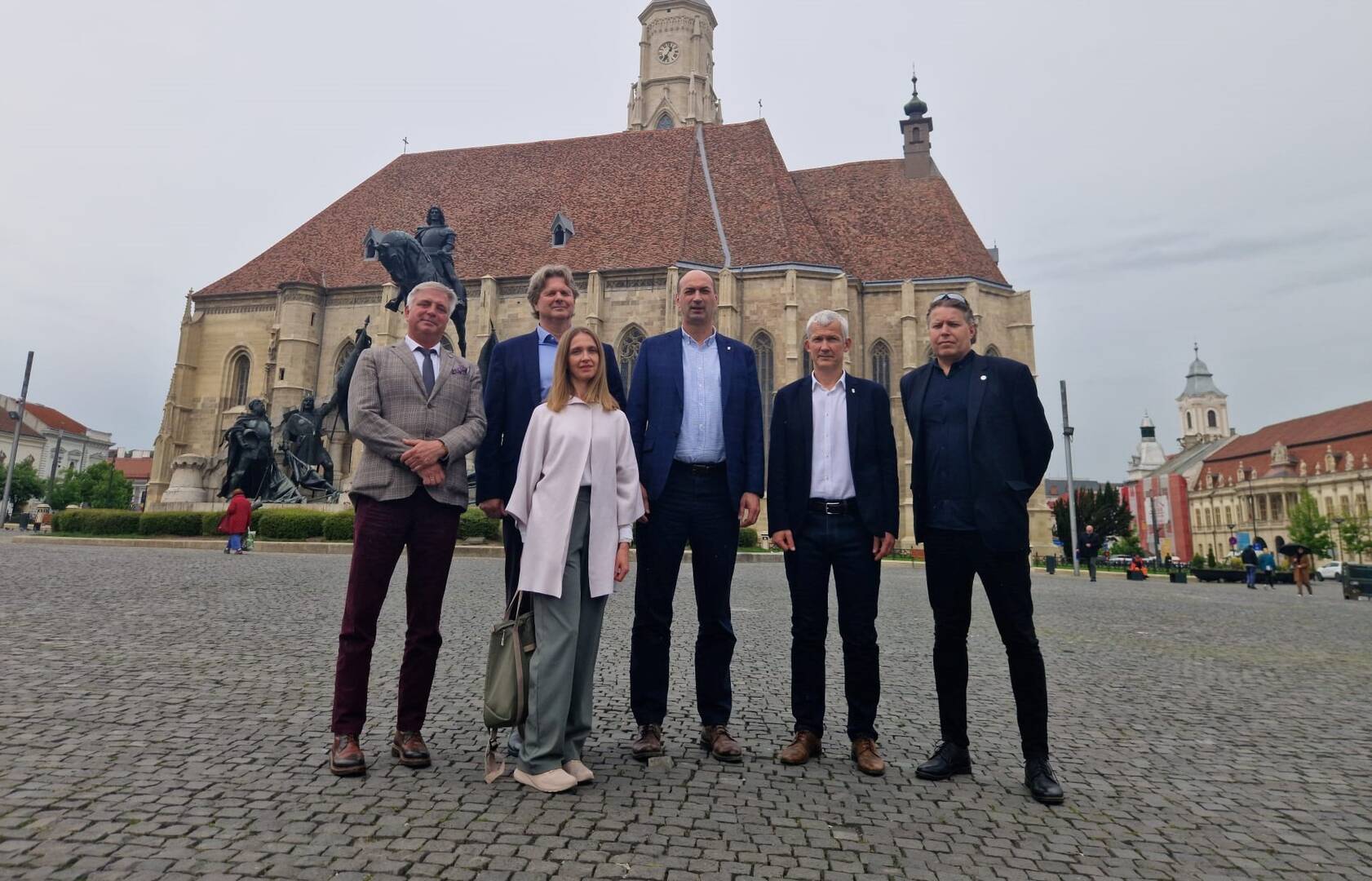 "We explored the possibilities of cooperation with the higher education institutions in Transylvania and tried to strengthen the existing ones," said Dr Péter Farkas. "At the Sapientia Hungarian University of Transylvania in Cluj-Napoca, we met Rector Márton Tonk, Head of Department Ildikó Miklóssy and Assistant Professor Attila Czont, whos is in charge of the training in Sfântu Gheorghe. Here we discussed the immediate preparation of the training and the specific role of HUSS."
The city of Sfântu Gheorghe can be proud of its football and women's basketball team. The former one plays in the Romanian Premier League and is the defending champion of the Romanian Cup (it could defend its title in the final next week), while the latter one played in the Europa League.
The delegation then visited Borsa. The city is remembered as one of the candidates of the Winter Olympics in 1944 or 1948 when it was part of Hungary in the 1940s. However, the Second World War and its fatal consequences put everything on hold.
"I am really grateful for the work of the city Mayor Sorin Timis, who initiated a number of significant infrastructural developments in Borsa and the Radnai Hills, offer skiing conditions and facilities of Western European standards. After the lunch on Tuesday, we headed back to Cluj-Napoca, where at the University of Babes-Bolyai we discussed the possibilities of fruitful cooperation with Vice-Rectors Bálint Markó and Vice-Dean Anna Soós. In Cluj-Napoca we also met sport historian András Killyéni, who was very active in the organisation and implementation of the trip, and we would like to thank him for his help."