On 10 May, two newly announced honorary doctors', namely that of Dr Li Li Ji's and Dr Scott Powers's name was inscribed on the marble plaque to be found at the Hungarian University of Sports Science (HUSS).
The University Senate awarded Dr Li Li Ji and Dr Scott Powers the Doctor Honoris Causa title in 2020 and 2022, respectively. On this occasion, a public marble plaque unveiling took place at HUSS on Wednesday, 10 May. Dr Li Li Ji's name was already inscribed on the wall in 2020, but due to the prolonged coronavirus epidemic, he was unable to visit our university until now.
Dr Li Li Ji is a professor at the University of Minnesota, where his main research interests include biochemical and molecular physiology, nutrition and ageing. Dr Scott Powers, who is a professor at the University of Florida, has long researched the redox regulation of cell signalling to cardiac and skeletal muscle fibres and the mechanisms responsible for inactivity-induced skeletal muscle atrophy.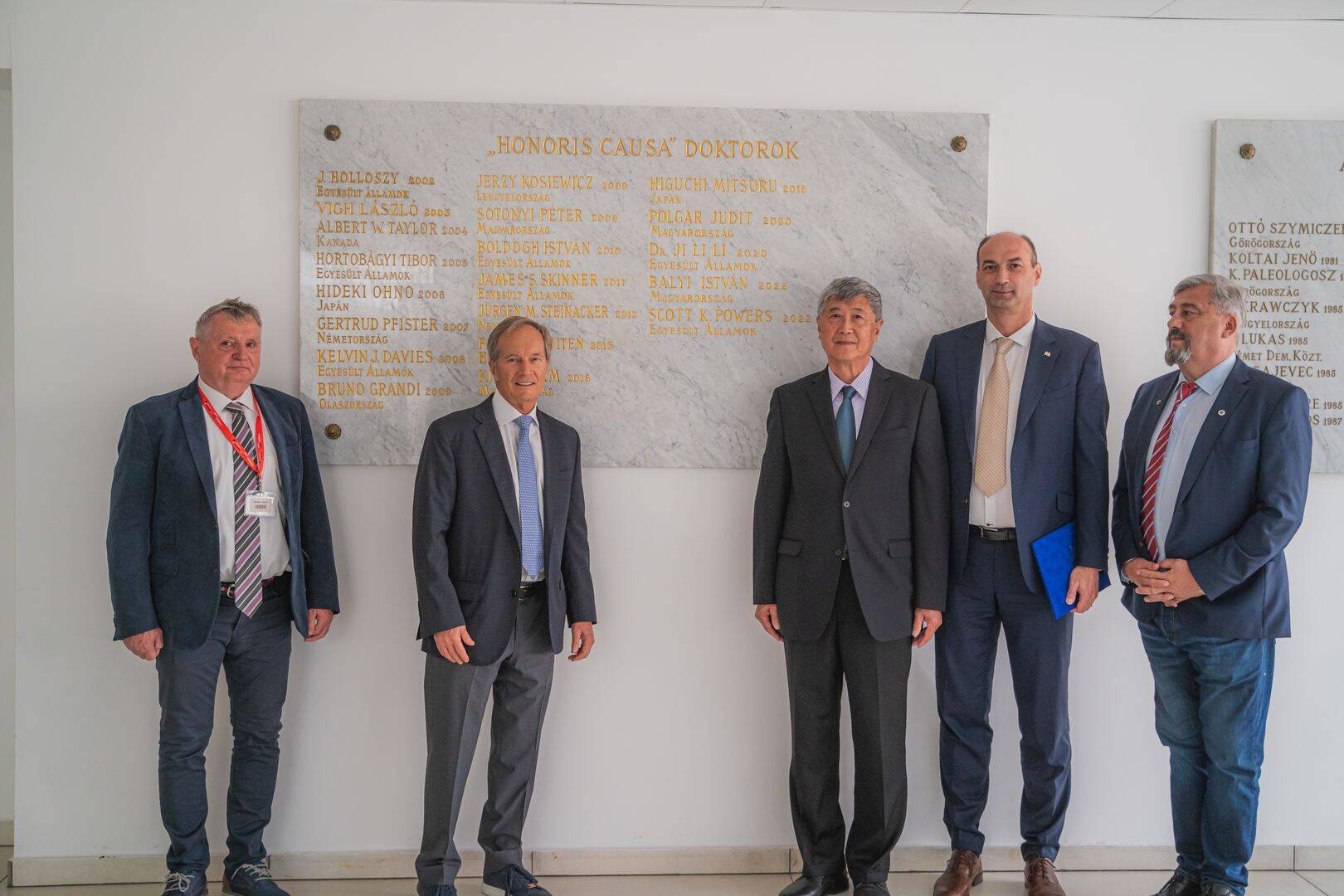 The event was also attended by Professor Doctor Honoris Causa Lajos Mocsai, Chaiman of the Board of Trustees of the Foundation for the University of Physical Education.
HUSS Rector Professor Tamás Sterbenz gave a short opening speech. He reminded the audience that there are several marble plaques in the corridors of the university, but perhaps the one closest to our hearts is the one that commemorates the honorary doctors.
"The work of Professor Lili Li Ji and Scott Powers represents the fact that science is the most important way of thinking in sport. I am confident that they will continue to formulate relevant scientific questions, explore the results and draw the right conclusions. Their work will make a major contribution to making the right decisions in the future, and their expertise will help our university to develop," said the Rector.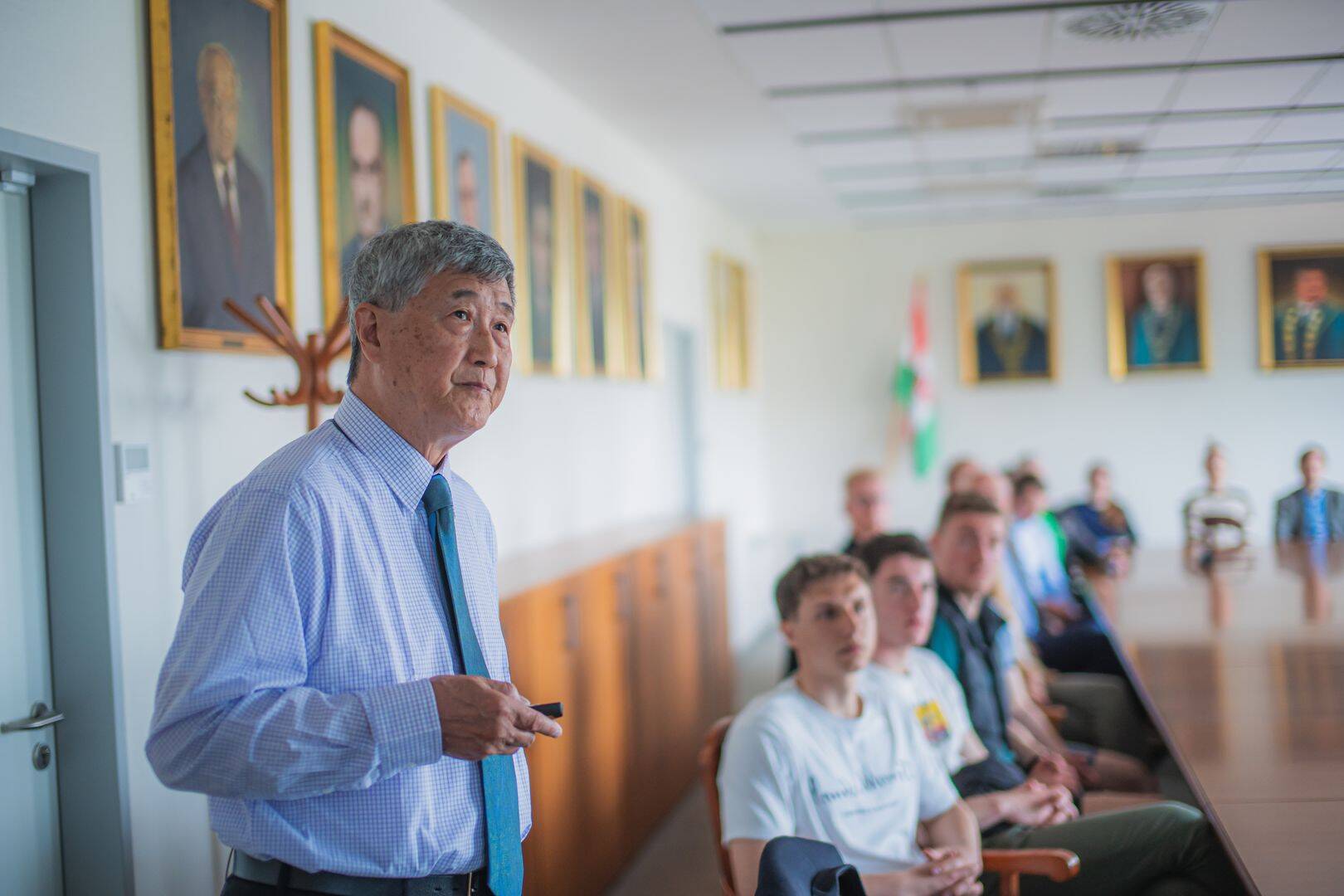 The next speaker was Professor Zsolt Radák, Director of the Research Centre for Molecular Exercise Biology at HUSS.
"These two professors, who are my role models, are not only super scientists, but excellent people as well. I am proud and pleased to have them as close friends. I have known them for many-many years. I am very happy to have you here and I hope that we will continue our cooperation to help us to be better and show a good way to look forward," he emphasised in a personal welcome.
Afterwards, the attendees marched to the Rome room where Dr Li Li Ji gave a talk on "The role of PGC-1alpha signalling in muscle disuse atrophy and aging", followed by Dr Scott's "Redox signalling and endurance exercise-induced adaptations".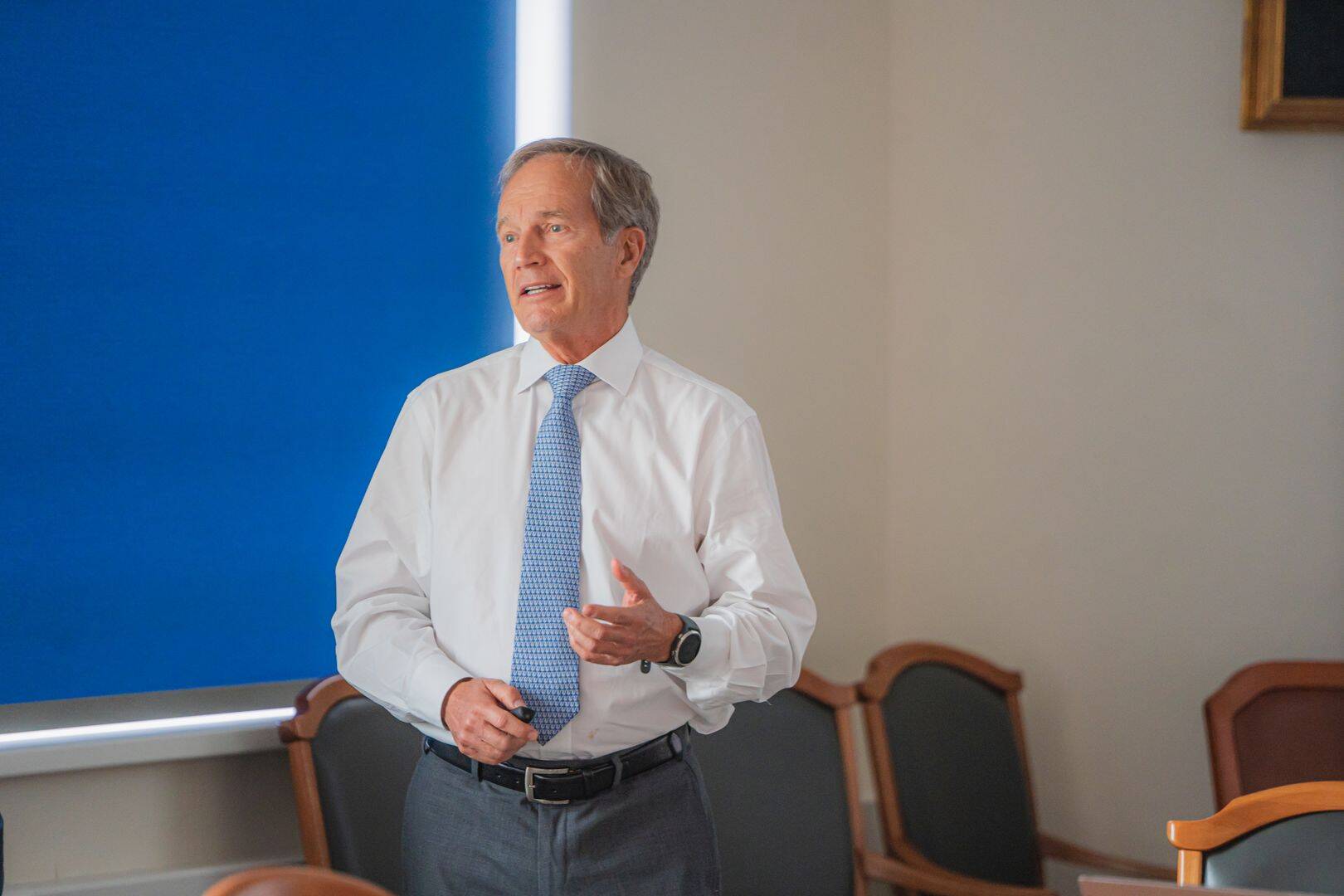 The two scientists also gave a presentation the day before: Dr Li Li Ji on "Regulation of NAD+ homeostasis during aging and exercise" and Dr Scott on "Mechanisms for exercise-induced preconditioning of cardiac and skeletal muscle".
After the presentations, Tamás Sterbenz handed over the certificates and the gifts. The ceremony ended with a reception.
Photo by Gergely Vidor