On 24 January, the Ice Hockey Methodology Centre held a conference at the Hungarian University of Sports Science (HUSS) within the framework of the cooperation agreement previously signed by the two parties.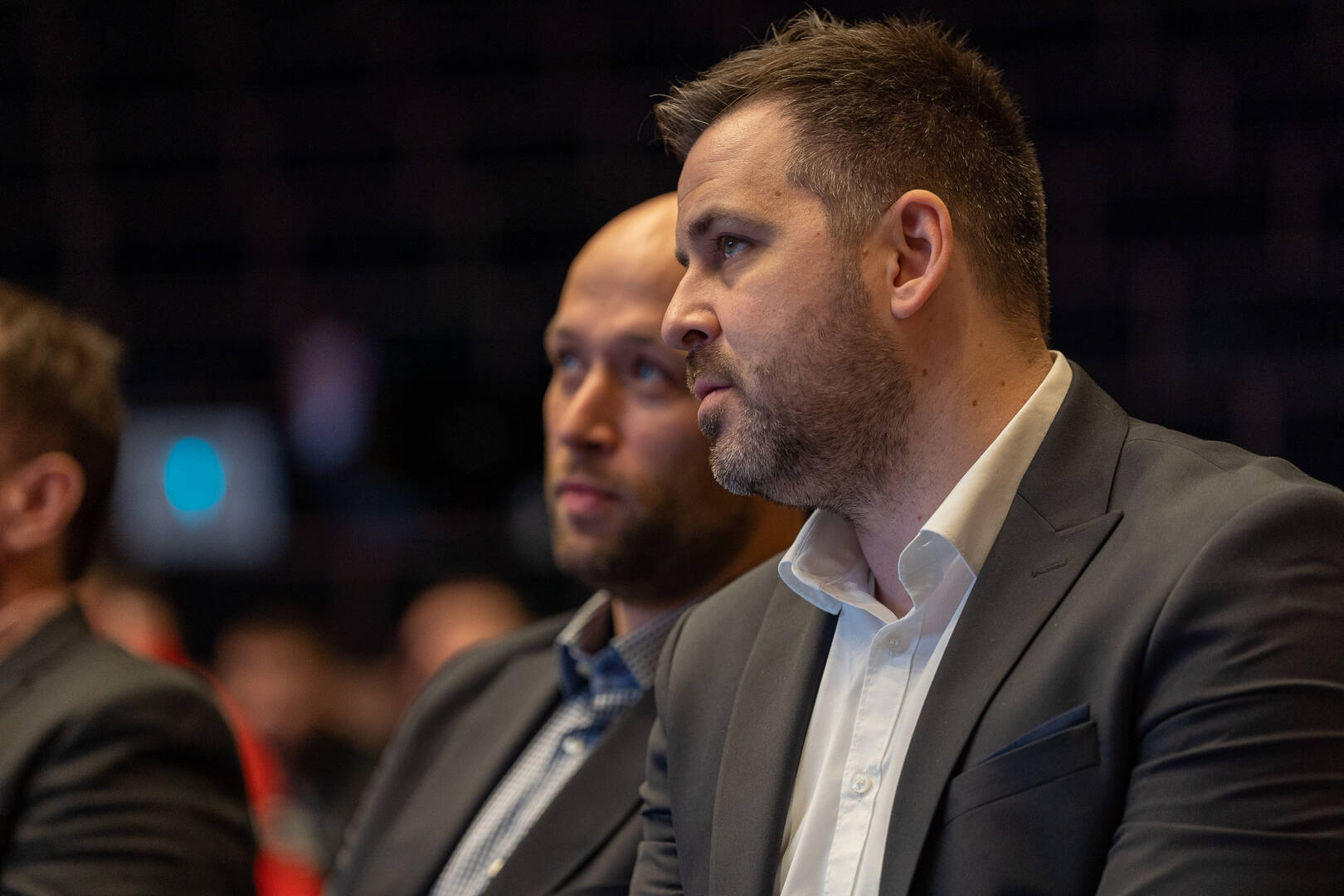 Prof Dr Gábor Géczi, Director of the Institute of Economics and Social Sciences of HUSS, Head of the Department of Sports Management played an important role in the realisation of the one-day event that was organised by the Ice Hockey Methodology Centre. The conference was attended by nearly 100 people including players and professionals from several renowned national hockey clubs and academies.
The opening speech was delivered by Dr Sándor Sáfár, Associate Professor of the Research Centre for Exercise Theory and Methodology at HUSS, Project Manager of the National Sports Agency.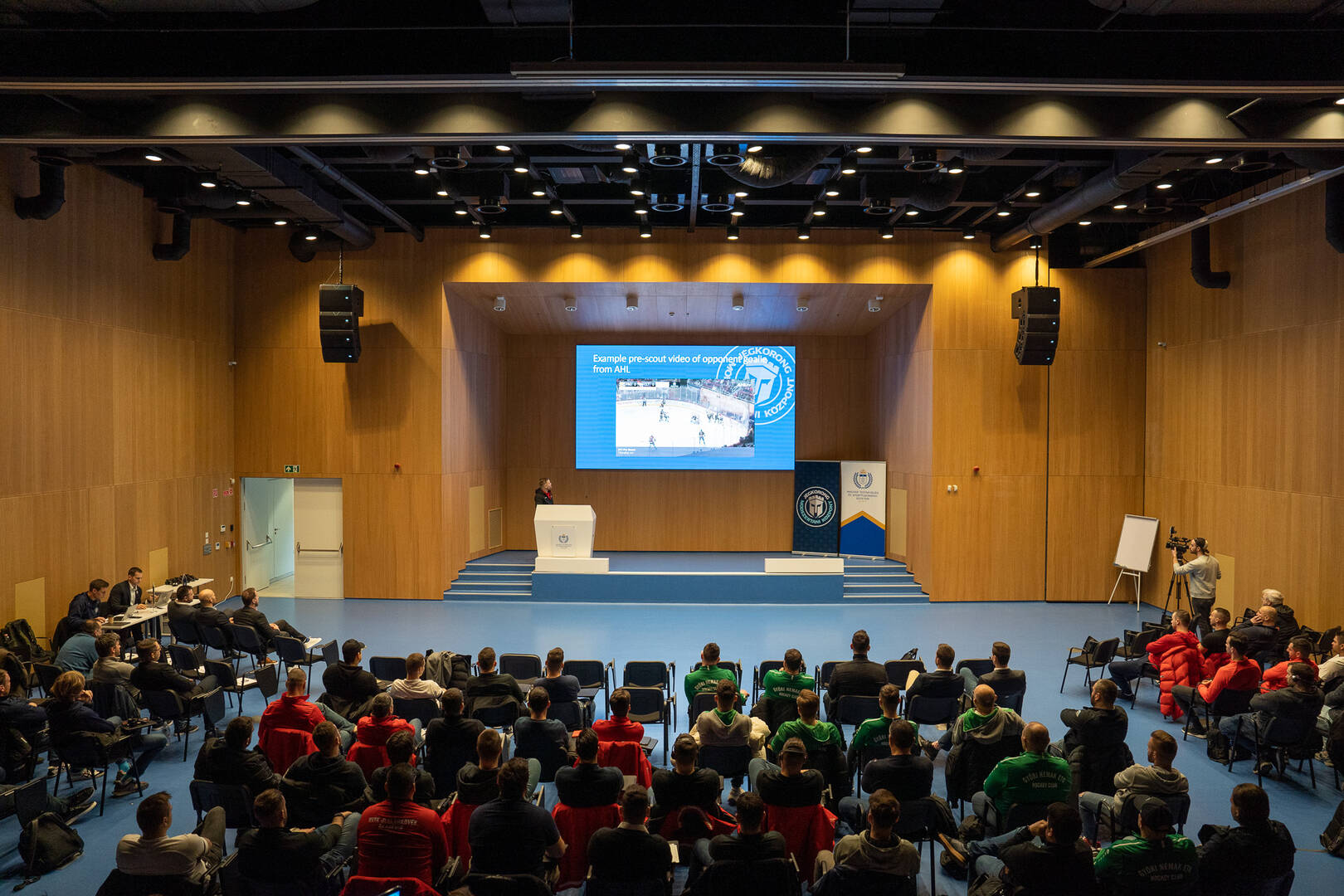 "Since we integrated hockey into the state system, we have been looking at when the work will be done and how far we will get to the end of the framework agreement. The objectives and plans of the Methodology Centre are well developed, and in some areas we are ahead of schedule. However, we can only put the knowledge we have gained from our scientific work into practice if we get our day-to-day work in order" – he said.
Lecturers included Jukka Konstas, video analyser and goalkeeping coach of the Hungarian National Ice Hockey Team, Tyler Dietrich, Technical Director of Hockey Canada, Vesa Viitakoski, the Mentor Coach of FEHA19 playing in the Erste Hockey League and Anatolij Bogdanov, the Head Coach of the team as well as Gergely Majoross, Head Coach of HC Mikron Nové Zámky playing in the Slovak Extraleague.