The delegation of the Uzbek Institute of Physical Education and Sport Culture visited the Hungarian University of Sports Science (HUSS) on 11 August. The delegation included the advisor of the Uzbek Minister of Sport, Avazjon Kudratillaevich Karimov, the Rector of the Uzbek Institute of Physical Education and Sport Culture, Ilhomjon Ahmedovich Tursunaliev, and project manager Valijon Khoshimov.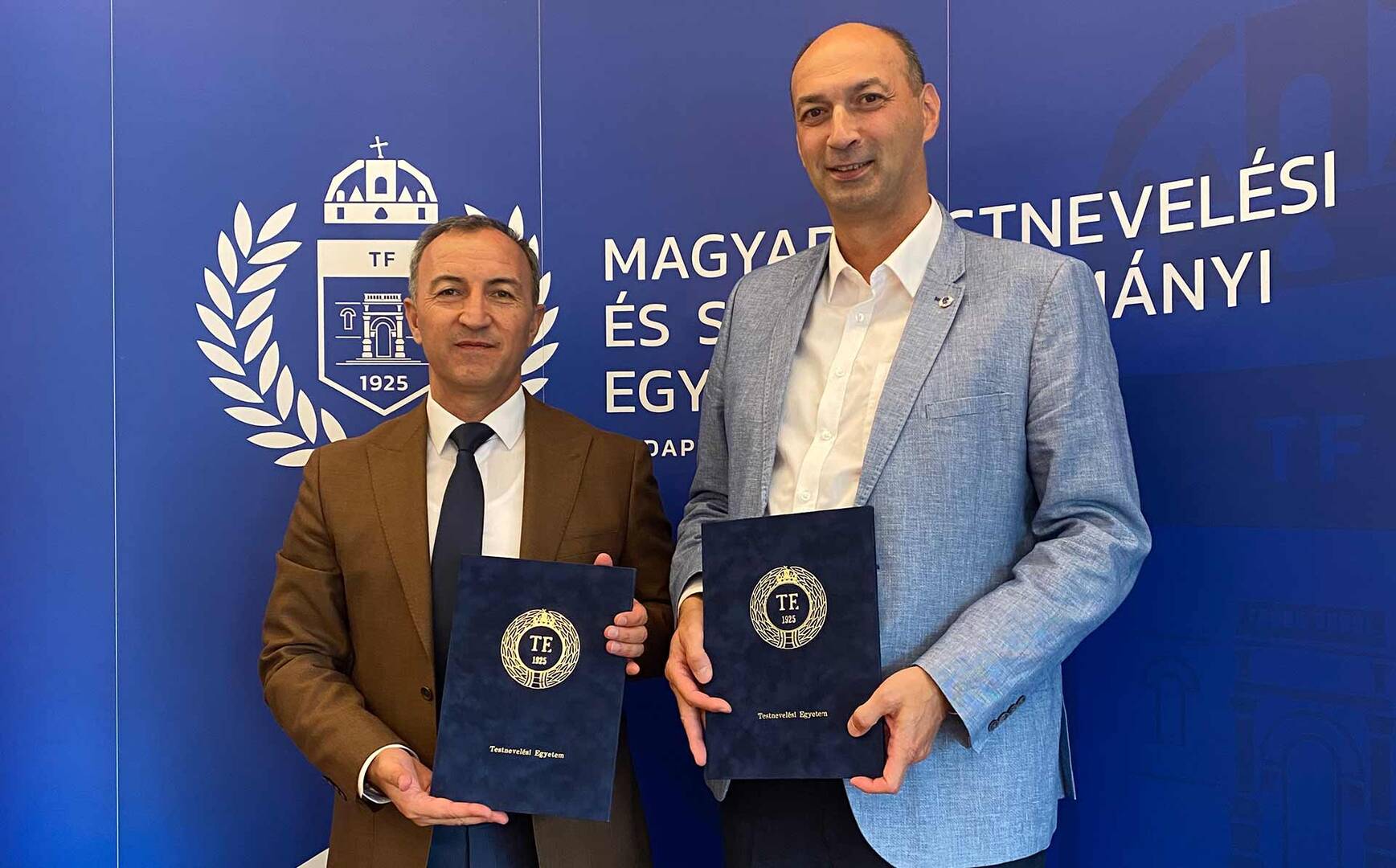 The aim of the delegation was to get acquainted with the international range of courses offered by HUSS and to sign a Memorandum of Understanding aimed at establishing a relationship between the two institutions. The delegation was led by HUSS Rector Dr Tamás Sterbenz, International Relations Coordinators Alexandra D'Ess Sabina and Györgyi Koppa as well as interpreter Mária Kozák, who works at the Technical and Supply Directorate.
The parties discussed possible areas of cooperation. Among other things, the establishment of a future joint training camp for the Hungarian and Uzbek chess national teams on the HUSS campus in Velence was discussed. The Uzbek partner was also very interested in HUSS's short training courses. Tamás Sterbenz has also been invited to the Rectors' Conference to be held in Uzbekistan in the near future.
It is hoped that the agreement between the two institutions will mark the beginning of a successful and long cooperation between the parties.