The list of competitors representing the Hungarian University of Sports Science (HUSS) at the European University Games (EUG) in Lodz has been finalised. It is the first time that a Hungarian higher education institution is going to participate at the EUG with 102 athletes and a total delegation of 126 participants.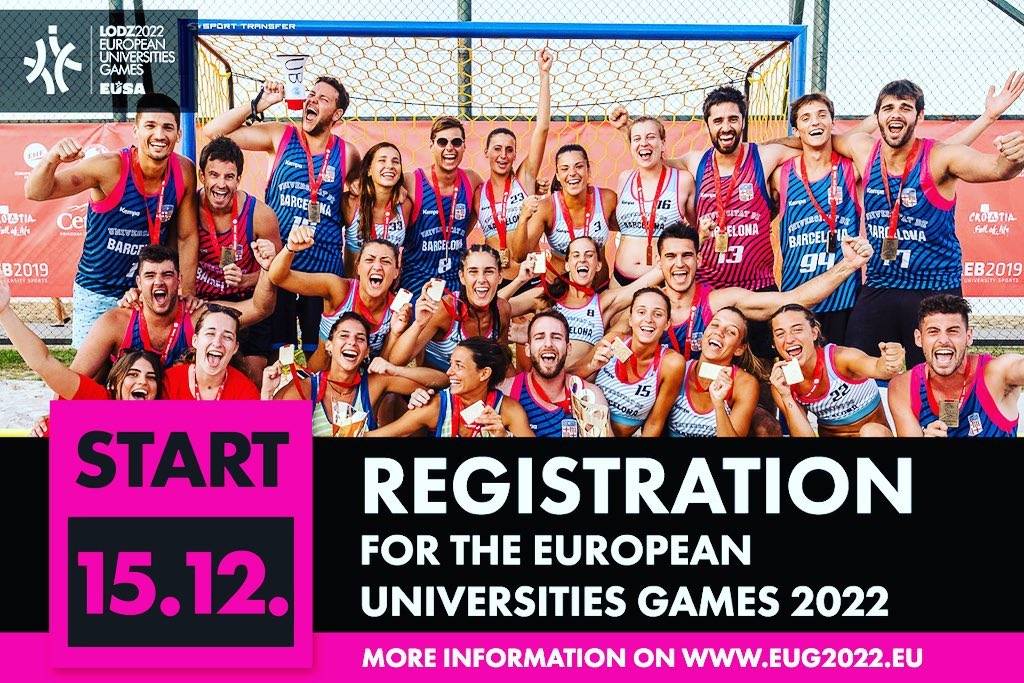 The sixth European University Games will be held in Poland from 17 to 30 July in Lódz (pronounced as 'Vudzs'). HUSS students will compete in 13 sports altogether, namely men's basketball, men's and women's 3x3 basketball, women's futsal, men's football, men's beach volleyball, women's volleyball, judo, karate, kickboxing, taekwondo, chess, tennis as well as swimming – hopefully with success.
Dr Tamás Sterbenz, Rector of HUSS personally wished the delegation of the university good luck. The head of the university will personally attend the last couple of days of the event. On the basis of the Rector's proposal, the best performing students representing HUSS will receive a scholarship for the next semester, which is unique in Hungarian higher education.
The EUG, which will be even more important due to the cancellation of the World University Games, will bring together more than 400 universities from 38 countries and 5,000 student athletes. Students will compete in a total of 20 sports, 18 of which will be open to Hungarian students. The EUG, organised by the European University Sports Association (EUSA), is a unique event as it is not national teams but teams and athletes competing in their institutional colours that participate in it.
Zoltán Rakaczki, CEO of HUSS's sport club TFSE and a Hungarian member of the Executive Committee of the European University Sports Association (EUSA) said the following on his way to Lódz:
'We are particularly pleased that HUSS is providing almost a third of the Hungarian participants and that there are many TFSE athletes among the 102 competitors. As I am also involved in the organisation of the 2024 European University Games from several sides, I must also say that the high number of Hungarian delegates is an excellent omen for the event to be hosted in Hungary in 2024.'
Photo: EUSA