Recently, our University had welcomed the delegation of the Sports University of Tirana (SUT) in the framework of the Tempus Public Foundation run International Credit Mobility program won, by UPE in 2019. The delegation consisted of Mirlinda Galushi, Chancellor of SUT, Safiola Carcani, Director of International, Public and Students Relations and Dr. Keida Ushtelenca, Head of department at the Faculty of Movement Science.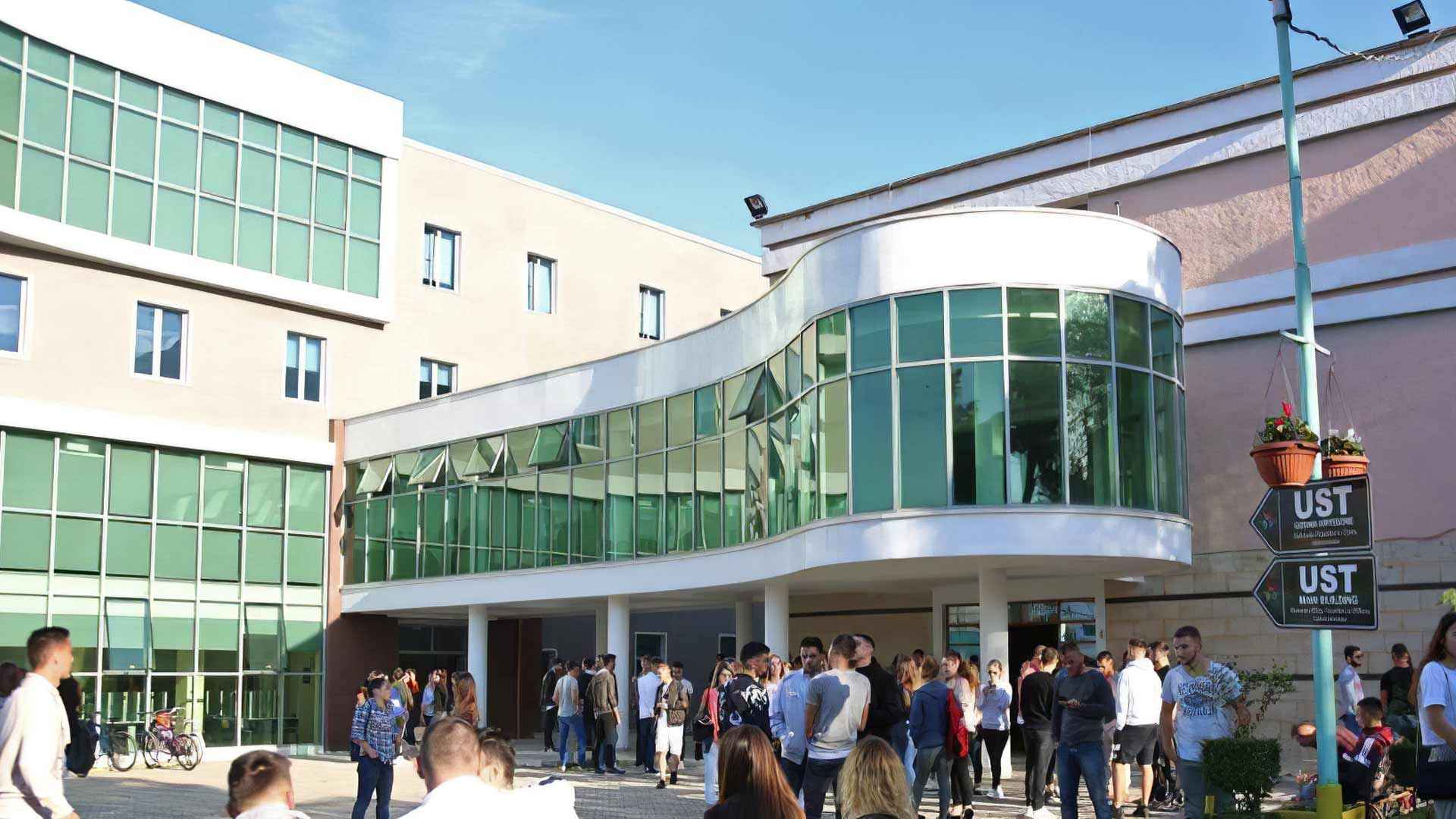 The representatives of SUT had spent a week in Budapest, during which a number of negotiations took place to strengthen the partnership between the two universities, while Dr. Ushtelenca had taught a few classes in English for the students of UPE.
Upon arrival, the delegation was welcomed by Dr. Judit Kádár, Director of the UPE International Relations. The next day a campus tour was offered on the new campus of the University. At another meeting, mobility financing opportunities and ICM were discussed, while Péter Papp, international project manager has joined, too. On the following days, the delegation attended a couple of meetings. Firstly, UPE Foundation Secretary Mr. Péter Tamás has offered a discussion on UPE management under the new structure. Secondly, Dr. Gyöngyvér Lacza, Head of the Recreation Studies Department introduced the staff and the UPE outdoor trainings. Thirdly, Prof. dr. Éva Martos invited the delegation to the Nutrition/Dietetics Laboratory and explained the process of doping analysis.
Finally, beyond the professional programs, Dr. Kadar has invited the delegation to a typical Hungarian breakfast, and the same day evening our Albanian guests participated the Freshmen Ball and enjoyed meeting all the campus community.
In order to foster this institutional partnership, this week Rector Sterbenz and Dr. Kádár are to visit Tirana, the SUT Campus and meet the representative of the Albanian Embassy there, too. A priority of talks is the promotion of the Sport Coaching BSc and MSc Programs to launch next September as well as a stronger academic collaboration between the two institutions.