Native Canadian, Dr. Jason Blake was hosted by the Directorate of International Relations at the University of Physical Education and Dr. habil Gábor Géczi, Head of Sport Management Department last week.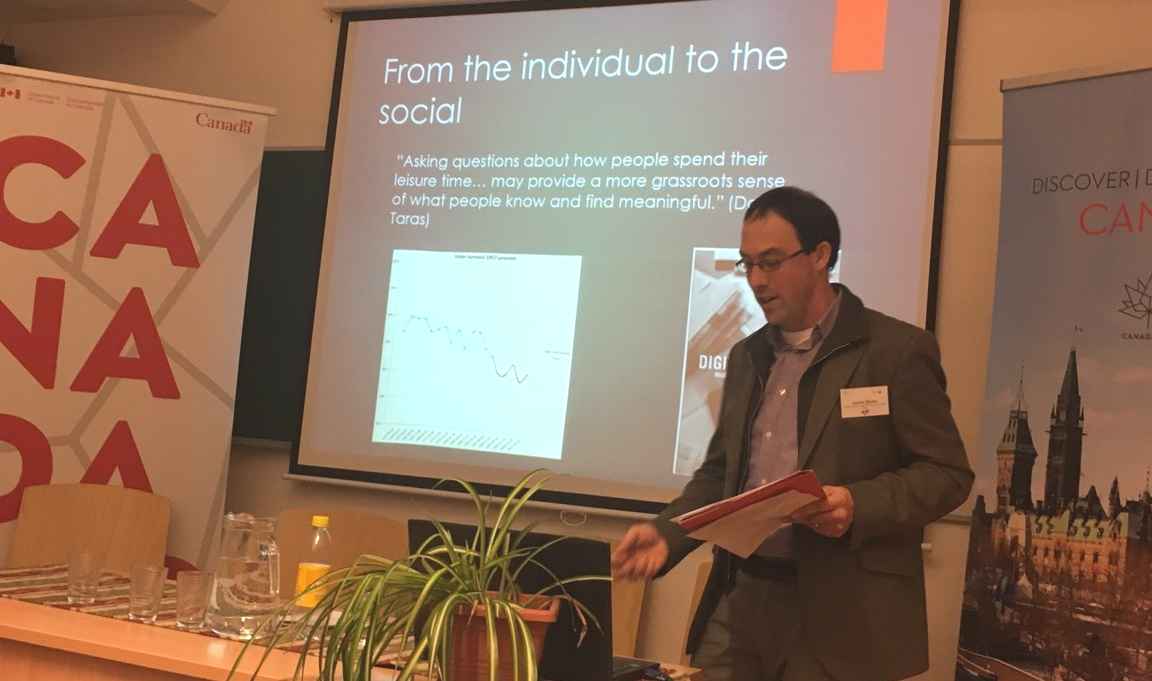 Dr. Blake shared his professional experiences as a former professional hockey player with those sport management master students who participated in his lecture.
In addition, he presented at the Canadian Studies Conference coorgaized by Eötvös Loránd and Károli Gáspár Universities, where Canadian sports and leisure were in his focus, with emphasis on ice hockey.