Ming-Chao Yeh has acquired his master degree at the dual degree program (Dual MSc & MPE Master Program in International Sports Coaching Science) co-managed by the National Taiwan Sports University (NTSU) and the University of Physical Education.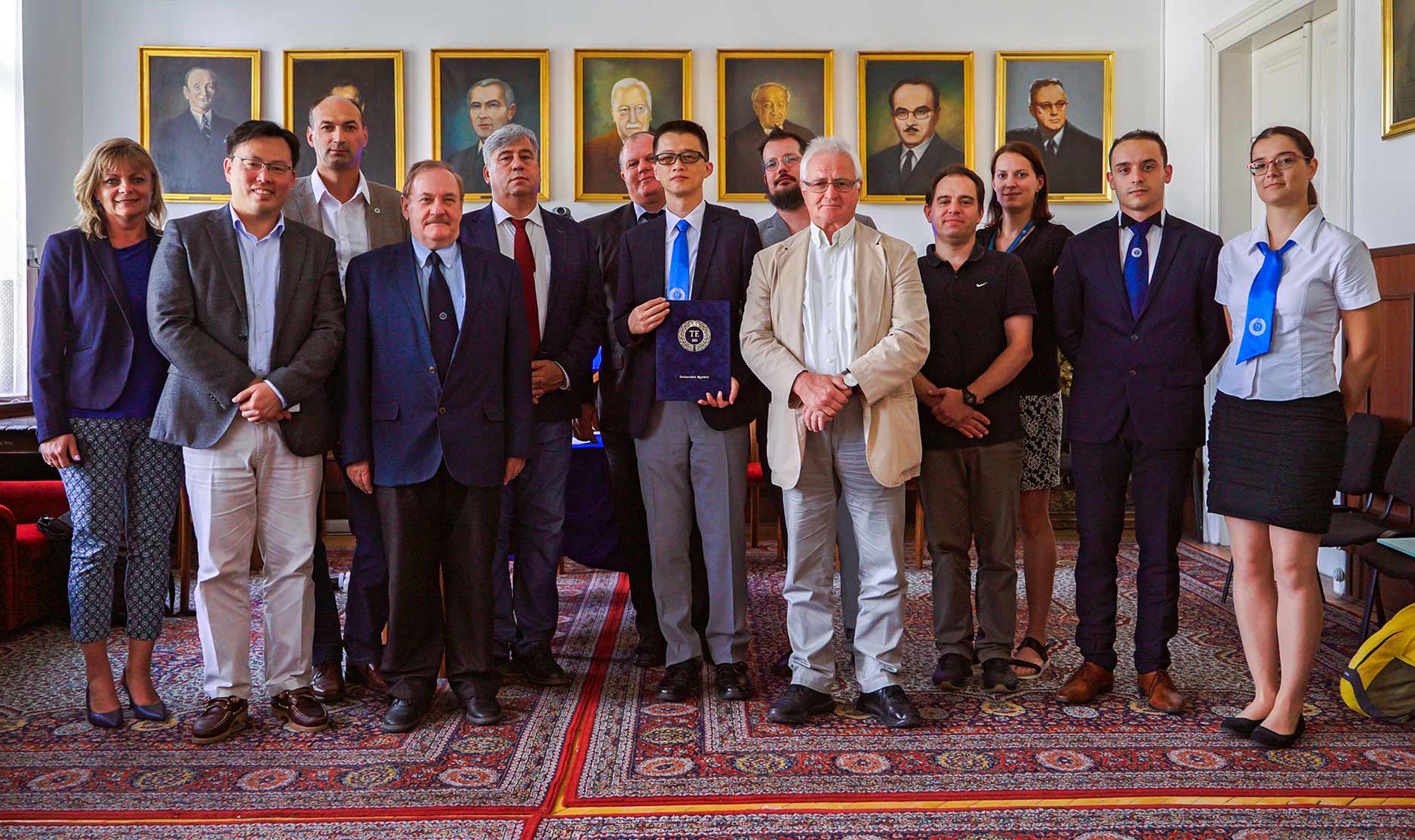 He has written his thesis about Karate sport, related to sports psychology and sports physiology ("Shotokan Karate Kata Training: From the Perspectives of Sports Psychology and Sports Physiology"), which was evaluated by Prof. Ákos Koller, Chair of the Scientific Council. The consultant of his thesis was the Dean of the Research and Development Office of the National Taiwan Sport University, Dr. Yu-Kai Chang, who had visited UPE in person last April.
All members of the Final Examination Committee, including Dr. habil Gábor Géczi, Dr. Tamás Dóczi, Prof. Ákos Koller and Dr. James Shih-Chung Cheng from the NTSU, have been satisfied with the student's performance. Prof. Dr. h.c. Lajos Mocsai, the Rector of the University of Physical Education congratulated him and handed over Yeh's certificate of completion. Furthermore, Rector Mocsai has shared some useful thoughts and experiences with the student. The ceremony was followed by a small reception with the faculty involved in the program. Dr. Tamás Sterbenz, Vice-rector and Dr. Judit Kádár, Director of the International Relations Center personally congratulated to the successful exam and have expressed their hope to a successful future and growth of the educational program.
On behalf of the whole UPE community, congratulations to the successful exam.