The organising committee for the 15th FISU Forum to be held in Budapest between 12th and 16th August, 2020 has been set up at the Hungarian University of Physical Education, which will host the event.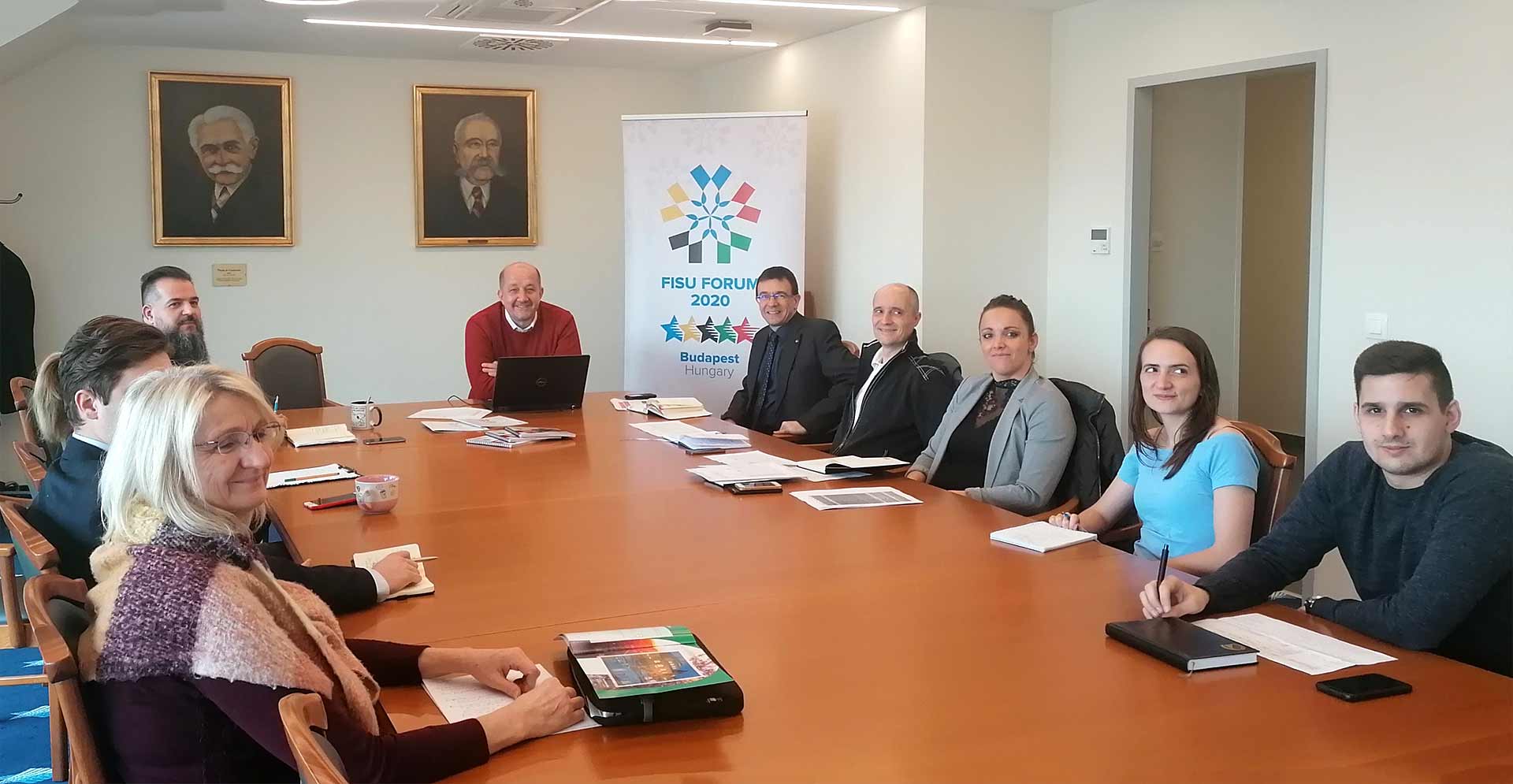 As reported previously, the International University Sports Federation (FISU) awarded the FISU Forum 2020 to the University of Physical Education, Budapest (UPE) and the Hungarian University Sports Association (HUSA) in March 2018. As a result, the Forum will be held in the Hungarian capital in mid-August, with UPE acting as the main organiser. Held every second year since 1992, the Forum is one of the most significant events of world university sport.
As early as November 2019, the leaders of UPE and HUSA held a successful presentation on the upcoming event to forty representatives of twenty different embassies operating in Budapest.
On 4th March, 2020, another important step has been taken towards the realisation of the project. An organising committee consisting of ten members has been set up at the UPE, which is one of the centres of successful Hungarian sport and sport science. The leader of the project is Mr. Dániel Mezei, who is the Head of the PR and Marketing Department at UPE. HUSA General Secretary Dr Mózes Székely, who is one of the members of the Advisory Board, also attended the meeting.
The main tasks have been distributed among those who are responsible. The next committee meeting is scheduled to be held on Friday, 13th March.
To date, an overall 140 participants from 42 countries have registered for the Forum, however, this figure is expected to rise to 350 by 12th July when the registration for the event closes.