The 2020 FISU World Forum webpage has been set up and registration process has begun for the online FISU World Forum Budapest 2020 Digital to be held between 12th and 14th August at the University of Physical Education (UPE), Budapest. Those interested can register on the event's website.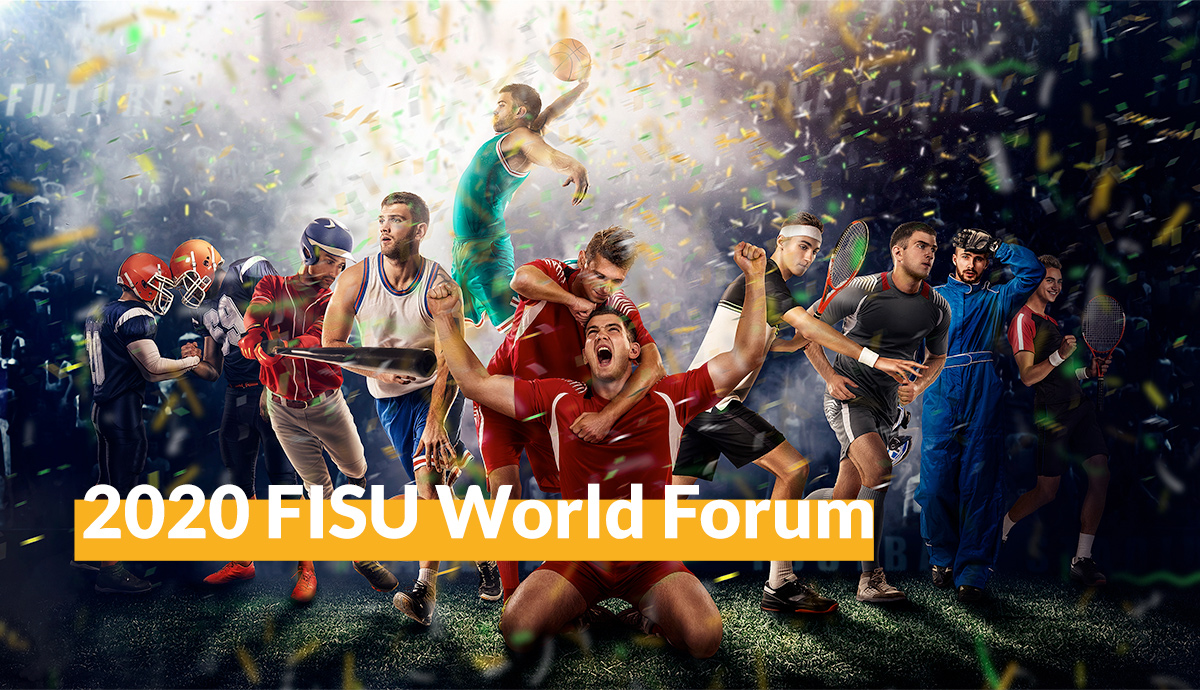 As known, due to the coronavirus pandemic, the 15th FISU Forum supposed to be held in mid-August at the University of Physical Education (UPE), Budapest was cancelled. The organisers, UPE and the Hungarian University Sports Federation (HUSF), and the project's professional partner, Digital Success Programme (DSP), however, with the consent of the International University Sports Federation (FISU), decided to hold the event online. This is the first time that the related organisations (UPE, HUSF, FISU) have organised an event with such great importance in a digital form.
During and after the outbreak of the pandemic, the Organisation Committee coordinated by Dániel Mezei, leader of the PR and Marketing department at UPE, did not waste time and continued the preparations. As a result of the hard work and a number of fruitful discussions, the event's website has finally been set up and put into operations. Registration process started on 15th July. HUSF has informed the public that it has received registrations from 27 countries so far, but this figure is expected to rise in the period ahead.
Process of registration:
Send an e-mail to the local representative of your National University Sports Federation (NUSF) before going ahead with the registration process.
Then you will get a code.
Type this code into the registration platform and fill in the registration form.
Your registration is completed.
Although the list of lecturers has yet to be finalized, the programme has been concluded. Those interested in the digital event can register on the Forum's website, however, it is only national university sports federations (NUSF) through which participants can register.
HUSF is asking Hungarian participants to contact the organisation's international relations director Ágnes Ancic-Valkai at This email address is being protected from spambots. You need JavaScript enabled to view it. before going ahead with the registration process.
Representatives of UPE and HUSF have revealed that Hungarian university sports leaders and students interested in sports are particularly welcome at this special and free Student World Forum where interactive participation is provided. The event's platform, which, according to the feedback received from international partners, is quite unique and spectacular, was created with a considerable contribution made by DJP officials.