Two-time Olympic champion middle-distance runner, World Athletics President, Loughborough University Chancellor Lord Sebastian Coe was awarded the honorary doctorate title at the Hungarian University of Sports Science on 10 November.
World Athletics (WA) President Lord Sebastian Coe visited the Hungarian University of Sports Science as early as August this year during the World Athletics Championships running in Budapest.
He then, as President of the World Athletics (WA), held a short lecture on the responsibilities of coaches, the beauty and difficulties of the profession and, of course, the experiences of the 2023 World Athletics Championships.
Mr Coe paid another visit to the Hungarian University of Sports Science, the most significant sports university in the Central East Europe on 10 November, this time, however, for a different reason.
He became the university's 50th honorary doctor. He was received by university management and other distinguished guests including Hungarian sport diplomats, leaders and politicians.
Speeches were delivered by University Rector Professor Tamás Sterbenz, Chairman of the Board of Trustees of the Foundation for the University of Physical Education Professor honoris causa Lajos Mocsai, Vice-Rector for Science and Innovation Professor Zsolt Radák and Lord Sebastian Coe.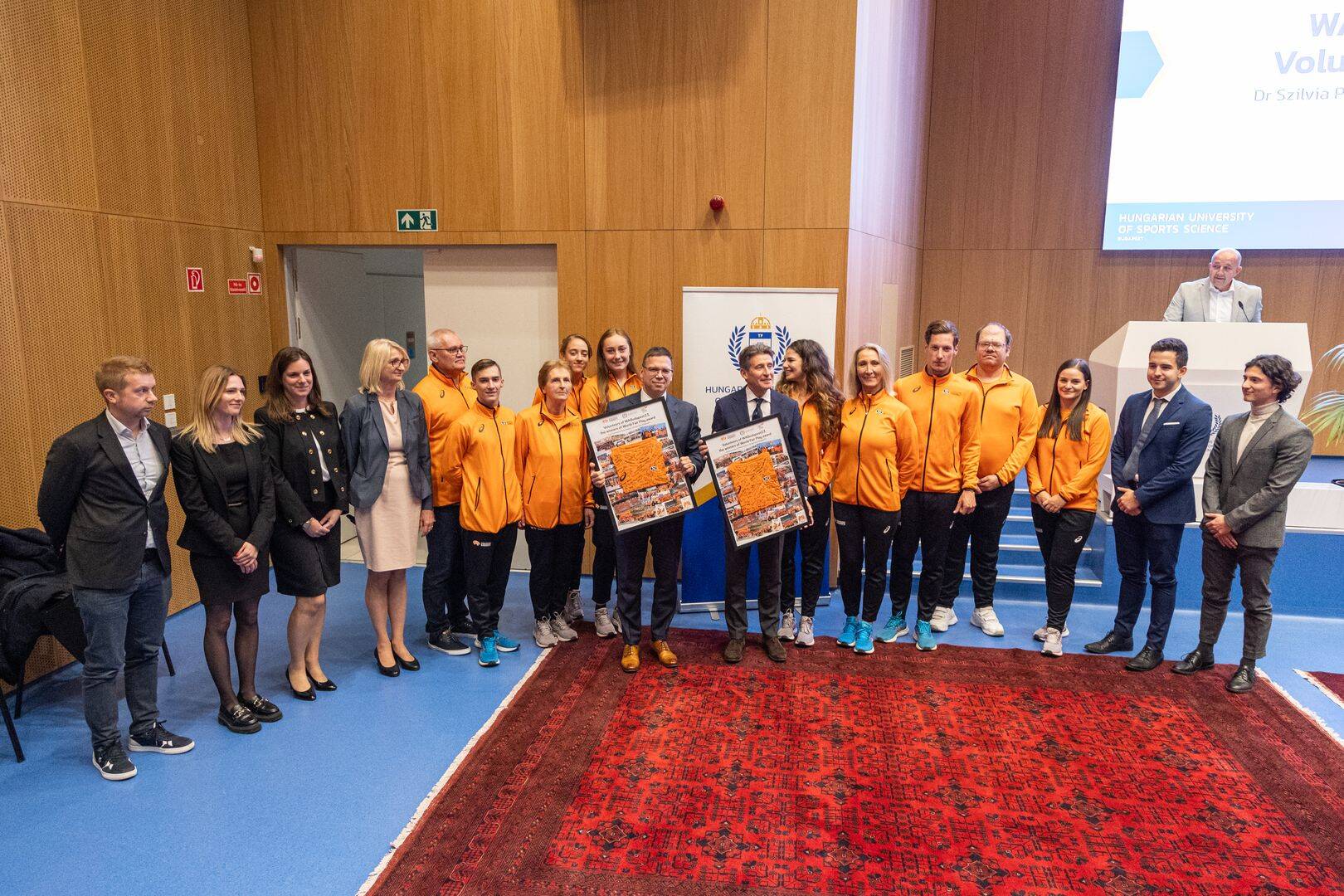 "Over the past one-hundred years, our institution awarded fourty-nine honorary doctorate titles to significant people such as former IOC Presidents Juan Antonio Samaranch and Jacques Rogge. Lord Coe is our first British honoree, and we are very grateful for him that we had the unforgettable Athletics World Championships in Budapest in August, with the university's new sports complex serving as one of the training grounds of the event", the Rector said.
Mr Coe said he felt extraordinarily pleased to be honoured by the Hungarian university.
"The Hungarian University of Sports Science understands the importance of teaching sport academically and it is also keeping up with the changes in the sports world. I am delighted to be part of this family," the WA President added, who was also presented with a gift by the volunteers of the 2023 World Athletics Championships.
Photo: Attila Nemes