On 23 May 2023, the Hungarian University of Sports Science (HUSS) launched the training of the coordinators of the more than 2,500 volunteers of the Budapest 2023 IAAF World Athletics Championships which takes place between 19 and 27 August.
The 60 selected volunteer coordinators will help to ensure the success of the World Athletics Championships and its preparatory events, working with the heads and staff of the functional areas.
The training of the coordinators started with a tour of the new National Athletics Centre, during which the participants were introduced to the key features and functions of the facility. In the second half of the afternoon, they attended a theoretical training session at the Hungarian University of Sports Science, with a presentation of some of the functional areas of the event.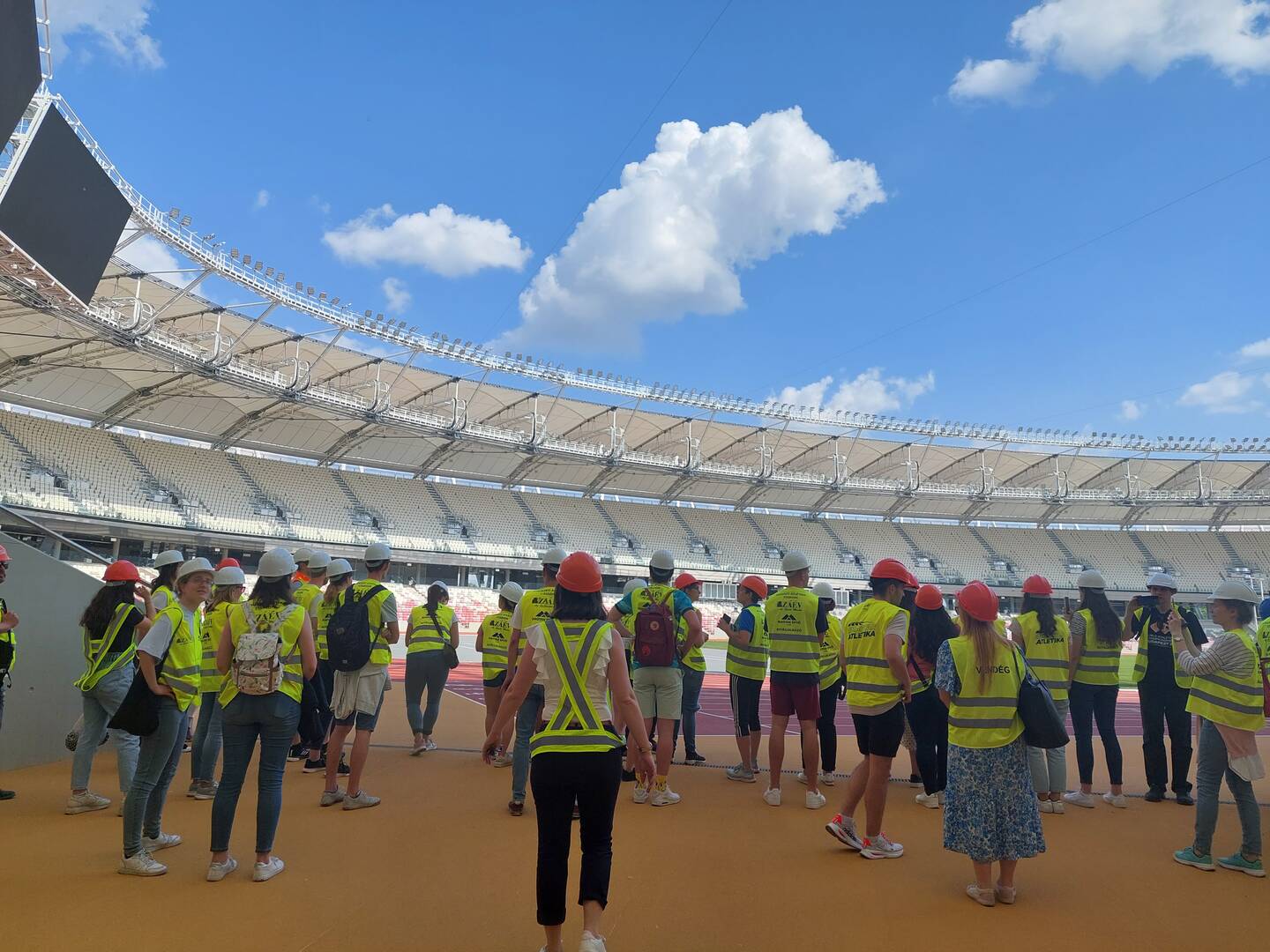 After the welcome speech given by Volunteer Programme Director Dr Szilvia Perényi, Iván Rózsa, Marketing and Communications Area Director and Bence György, PR and Media Director gave a presentation titled "Communication, Activities and Ticket Sales". Nonstadia Venue Manager Veronika Bulyovszky drew attention to the importance of the tasks to be carried out outside the stadium, and finally, Deputy Medical Director of the Medical Area Dr Ákos Mayer gave a detailed presentation on the involvement of the medical and health service.
The programme continued with the tasks of the coordinators participating in the opening events of the National Athletics Centre. After the presentation of the opening programme, Dr Szilvia Perényi outlined the details and plans of the stadium tour to be organised at the opening day.
More training days for volunteer coordinators are planned, while in June they will be actively involved in the regional training of volunteers. Their enthusiasm and commitment is undiminished.