Despite the coronavirus pandemic, the 4th Sport and Innovation International Conference was successfully completed. The event was organized by the University of Physical Education of Budapest and the National Handball Academy of Balatonboglár.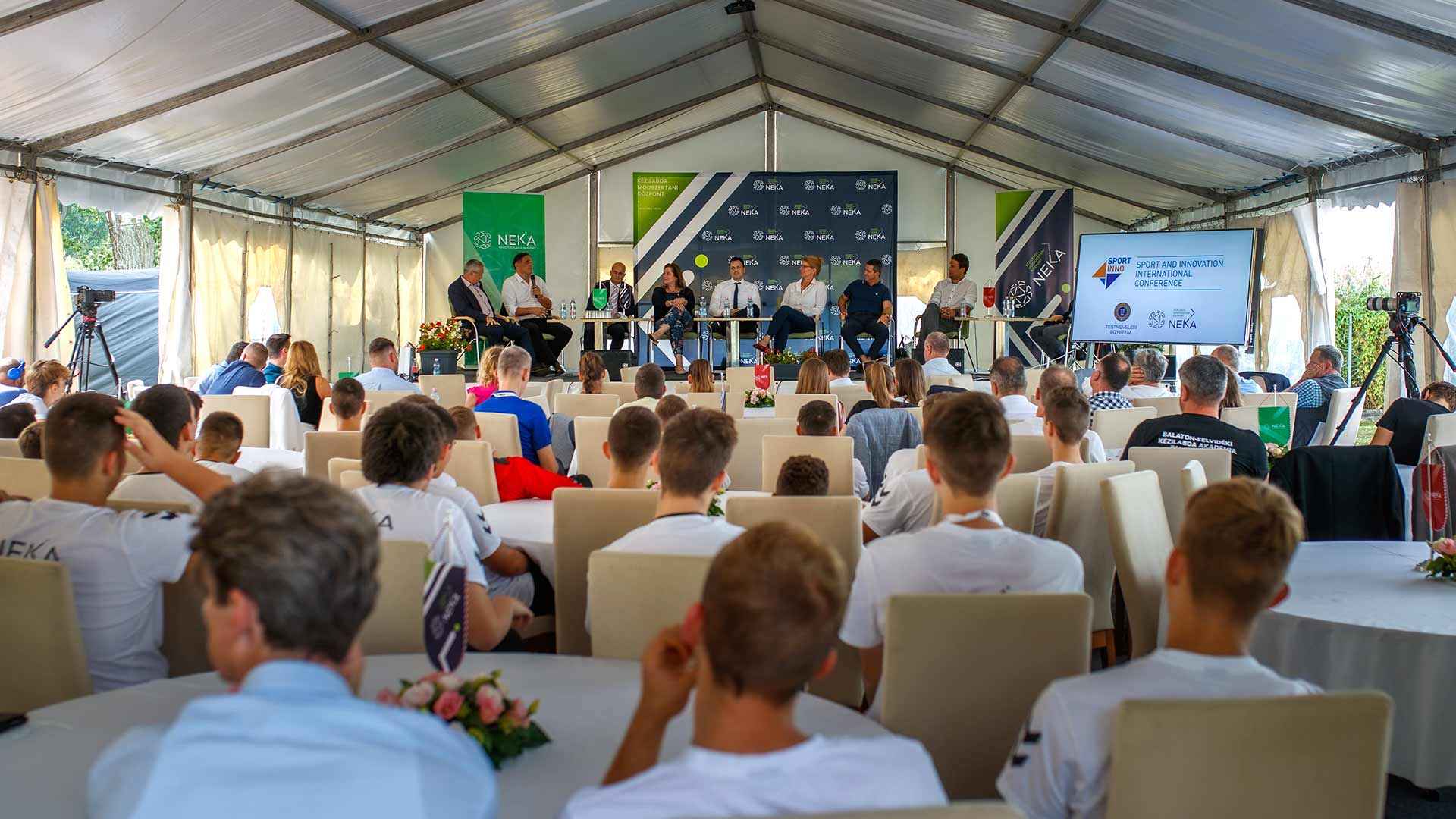 University of Physical Education (UPE) of Budapest and the National Handball Academy of Balatonboglár (NHA) had their first joint attempt to organise the bilingual conference on sport and innovations. The event held between 15th and 17th September, 2021 was realised at two different locations: the zero and the first day was hosted by the UPE, while the second and the third one by the NHA.
"The university's academic background and NHA's practical knowledge were a perfect match," said NHA managing director Tamás Mocsai. "It was a great advantage that the venue was held at two different locations. The university provided a more formal atmosphere while the handball academy had a more relaxed attitude. There is no doubt the conference was a great success. We managed to address several experts acting in different sports. There was a knowledge exchange and knowledge transfer as well."
In addition to the Hungarian participants, a number of foreign university representatives including lecturers participated at the event. Guest lecturers were delegated by Switzerland, Germany, Saudi Arabia, Georgie, Portugal, Russia and the United Kingdom. A total of 250 registrations had been received previously, and the number of participants including lecturers amounted to 300.
Guest of honours included International University Sports Federation (FISU) Executive Committee member Fernando Parente, FISU Acting President Leonz Eder and Prof Claudio Nigget representing the University of Bern.
A total of 90 lectures, 20 workshops and 6 roundtable discussions were organised. The first day saw more topics related to sport, while on the second and third day of the conference there was more focus on handball. Two particular roundtable discussions were held with the participation of Hungarian Olympic champions and athletes as well as trainers and sport leaders.
"The pandemic posed a serious challenge to all of us and the post COVID situation had a great impact in the composition of guests. Despite this, Albania and Georgia delegated a lot of representatives," said International Relations Office Director Dr Judit Kádár. "Based on the feedback, the two locations perfectly complemented each other. The university provided a more academic atmosphere while NHA had a more relaxed attitude towards the participants. We tried our best to accommodate to the conditions created by the pandemic and it seems we managed to do so. There was a bit more focus on handball as well as two roundtable discussions, namely Woman sport leaders and Sports diplomacy, which were particularly fascinating. All in all, it is not only the location of the conference that was successful but the event's structure, sections and its topic areas as well."
Day 1
Day 2
Day 3