The date of the 3rd International Sport and Innovation Conference is 2-3 October, 2019. The conference venue is the University of Physical Education (44 Alkotás út, Budapest XII.)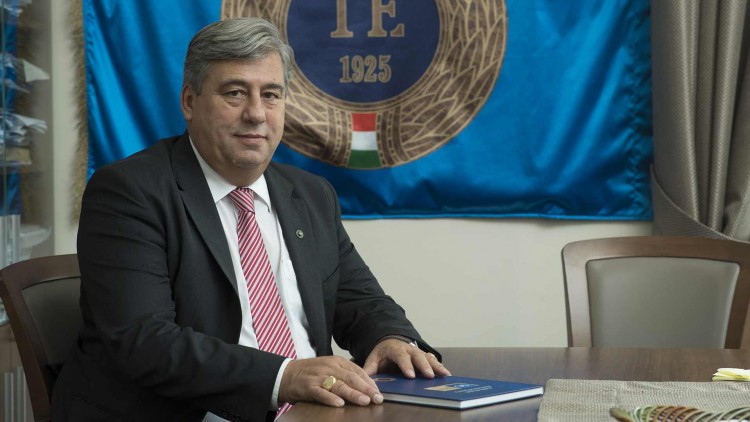 "The conference provides an excellent opportunity to present the social, economic and cultural values and development opportunities of Hungarian sports. I hope that the participants will enrich their professional knowledge and networking, they will develop their talents, abilities and knowledge and use them for their own interest as well as for the benefit of the sport community." (Prof. Dr. h. c. Lajos Mocsai, Rector)
The University of Physical Education (UPE) organizes Sportinno for the third time, keeping innovation and sports in the focus, and providing a ground for knowledge transfer and exchange of ideas and opportunities for sport experts, athletes, educators, researchers as well as corporate entities. The latest methods, approaches, equipment and technologies, research findings are introduced here in the course of the Hungarian and English bilingual
The organizers welcome the topic initiatives for sessions/roundtable discussions as well as abstracts related to sports and innovation. Educators, researchers, coaches, athletes as well as corporate entities have the opportunity to present their ideas, experiences new methods, approaches, products and technologies. For further information, please contact the organizers at This email address is being protected from spambots. You need JavaScript enabled to view it. (pls. add subject: Sportinno2019).
The conference will explore the innovative role of sports and physical exercise in society, will provide suggestions about the effective application of cutting-edge technology and modern methods in sport development and practice. This year we would also like to focus on healthy lifestyle, improving life quality through physical activity, primary prevention, performance diagnostics, IT and analytics and drone technology in modern sports. The doors of the new UPE campus are open to all innovative, open-minded and dedicated experts as well as students and anyone interested in sports.
We are looking forward to welcoming you in Budapest.
Best regards: The Conference Organizers.